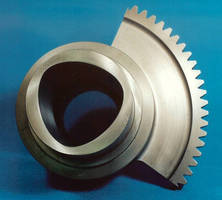 Polygon Shapes - Multi-Faceted Problem Solvers Kinematically ground polygonal shapes have been used as drive connections for more than 25 years. What is now referred to as Polygon Systems was developed by Fortunawerke, Stuttgart, West Germany, who patented a grinding machine capable of producing matched polygonal shaft and bore diameters. The unique feature of the machine which made this possible...
Read More »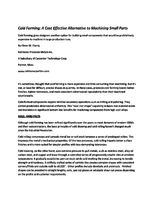 Cold forming offers tight tolerances, dimensional stability, and advanced surface finishes, while also saving you in raw material wastes costs.
Read More »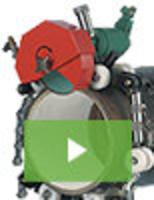 CS Unitec is a leader in power tools designed for industrial applications, with products that set the standard for robust performance and industry-leading reliability. Adding to our long list of innovation is a new line of pipe cutting machines. For cutting and beveling pipe up to 2" in thickness and diameters from 12" to 63", no other cutting system comes close. See our video to learn more.
Read More »