Accommodating assembly industry demands for repeatable, cell-based torque driver, HD Series uses both air and electric power to set and control torque. Pneumatic pressure sensor and algorithm enables precision digital torque selection, while brushless DC motor provides repeatable torque control. Adjustable torque and parameter settings occur with one touch on front panel or via PLC signal. Torque...
Read More »
True Sequential Footage(TM) cable reel uses footage mark to document remaining wire, beginning with zero at bottom of reel and ending with finished length at top. This mark allows for identification of re-order point and ultimately controls end-of-reel scrap. Precision is ensured with use of Doppler lasers, and unit's non-contact capabilities allow for zero slip and zero wear.
Read More »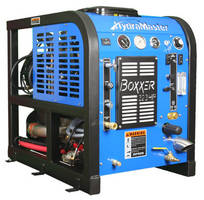 Powered by 23 hp Briggs and Stratton engine, Boxxer 323 truckmount enables carpet cleaning techs to clean carpets and hard-surface floors as well as pressure wash using same machine. Ability to deliver heated water up to 210°F and pressures up to 2,500 psi promote cleaning efficiency, while 70 gal recovery tank enables extended run times for optimal worker productivity.
Read More »
Adjusted using hand wheel, model ABG-25 features 7/16 in. solid stainless steel fingers with radiused ends and independent decker plates for accurate bag placement on tight pallets. Pneumatic valves provide complete open/close cycle in less than .6 sec. Designed to handle bags from 7.25-21 in. wide, 12-36 in. long, and 1-6 in. thick, ABG-25 is suited for palletizing plastic, woven cloth, and...
Read More »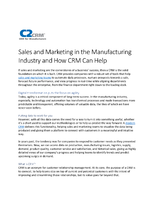 To learn more about the importance of CRM and how it can specifically address your company's needs, download now.
Read More »
Solutions enable designers to remove nearly a metric ton of fabric and resin from 2.0 Megawatt wind turbine blade sets compared to using standard Eglass reinforcement BEIJING, -- Owens Corning (NYSE:OC), a leading global producer of reinforcement solutions for composite systems and residential and commercial building materials, today introduced Ultrablade(TM) fabric solutions to help enable the...
Read More »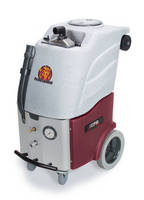 Recycles and Filters Cleaning Solution Chicago, IL - CFR®, which manufactures midsized recycling carpet extractors and other carpet cleaning tools and equipment, has proudly entered its carpet extractor, the ECO-500, into this year's ISSA/TRADESHOW® 2010 Innovation Award Program. The Innovation Award Program recognizes ground-breaking products and services that benefit the industry, helping...
Read More »

Available in standard and The Ax(TM) profiles, SAWZALL® Blades feature aggressive 5 TPI (teeth per inch) pattern that enables increased cutting speed. Nail Guard(TM) tooth design prevents nails from fracturing blade's teeth upon impact; cutting edge of tooth form remains engaged with nail, rather than allowing nails to drop into gullets and cause teeth-fracturing impacts. Also featured are...
Read More »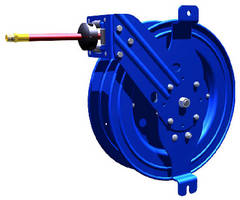 Designed to handle up to 50 ft of Â-¼, 3/8, and ½ in. hose ID, SG Series is suitable for low, medium, and high-pressure uses. Models are available with standard spring retraction and EZ-Coil® controlled retraction systems. Outfitted guide arm and roller assembly are moved to 1 of 6 different positions using standard ½ in. wrench. With 2-bolt mounting pattern, reels can...
Read More »
Available in 3 different models, Imperial Solar Lanterns offer alternative to gas or low voltage lighting. Units feature cone reflector technology and bright white LEDs that will safely light entryway, home, or business. Powder-coated cast-aluminum lamps are both weather- and rust-resistant, and require no maintenance. Lights automatically turn on at dusk and off at dawn.
Read More »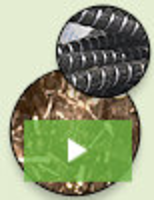 Fiber Reinforced Polymers (FRP), represents a truly groundbreaking advancement in structural reinforcement. Lightweight, strong, and green, they are changing the way the construction industry thinks about rebar. Unlike steel, FRPs don't rust and are far stronger than standard rebar. To learn why Fiber Reinforced Polymers are poised to change the way the world builds, see our video.
Read More »