T-JAK(R) support plate is suitable for installing cabinets, drywall ceilings, crown molding, and ridge rafters. Once in place, it can be locked by straightening adjustment knob, then tightening it. Support can adjust from 53 to 84 in. and support loads up to 400 lb. Assortment of extensions increase span up to 10 ft. Also available is Mini-Brute(R), which has a range of 15 to 24 in, to install...
Read More »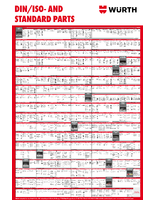 This fastener technical resource guide will show you how to specify nuts, points, heads, washers and more.
Read More »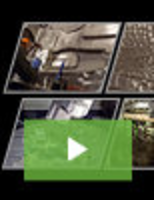 Standex Engraving Mold-Tech is the premier, global supplier for mold texturing and surface finishing. With a full range of services, Standex Engraving Mold-Tech is also the only nickel shell supplier producing in three global locations. See our video to learn more.
Read More »