OSG is proud to present the new HY-PRO PIPE TAPS. The HY-PRO can be used on a wide range of materials. This new tap has many features and benefits including; HSSE material for increased wear resistance, eccentric relief for reduced cutting torque and heat generation, slow spiral for efficient chip evacuation, interrupted thread for reduced cutting torque, and TiCN coating for increased surface...
Read More »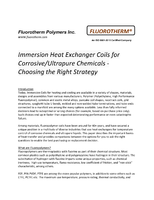 Check out this white paper to learn which heat exchanger types are the best for high temperature performance in chemically aggressive applications.
Read More »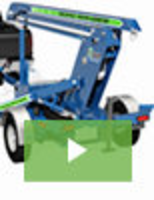 Providing adequate fall protection is always a critical consideration and one that in many cases can be difficult to ensure. The new Mobile Fall Protection Unit is designed to facilitate positive fall protection in applications that would typically be difficult or impossible to provide with standard methods. To learn all about the advantages and convenience, see our video.
Read More »