OSG is proud to present the new HY-PRO PIPE TAPS. The HY-PRO can be used on a wide range of materials. This new tap has many features and benefits including; HSSE material for increased wear resistance, eccentric relief for reduced cutting torque and heat generation, slow spiral for efficient chip evacuation, interrupted thread for reduced cutting torque, and TiCN coating for increased surface...
Read More »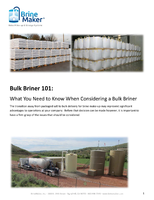 If you're thinking about switching from packaged to bulk salt, check out this white paper and see if a bulk briner is right for your application.
Read More »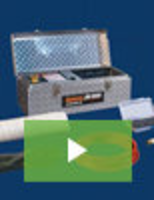 The lightweight, compact JM-1000 Mini-Jet clears grease, sand, and ice with a high pressure water jet.
Read More »