OSG is proud to present the new HY-PRO PIPE TAPS. The HY-PRO can be used on a wide range of materials. This new tap has many features and benefits including; HSSE material for increased wear resistance, eccentric relief for reduced cutting torque and heat generation, slow spiral for efficient chip evacuation, interrupted thread for reduced cutting torque, and TiCN coating for increased surface...
Read More »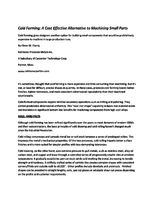 Cold forming offers tight tolerances, dimensional stability, and advanced surface finishes, while also saving you in raw material wastes costs.
Read More »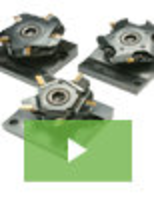 Thanks to the unique SpinSelect™ Multi-Pocket selectable quick change tool holder, it's time to rethink the range, complexity and volume of parts that your lathe can produce. Our Spin-Select™ tool was created to increase productivity and consistency by decreasing downtime associated with lathe cutting tool and insert setups or changeovers. This product is a game-changer for the industry and we're pleased to show you why.
Read More »