Innovative unit designed for valve train development and testing SAKOR Technologies, Inc., a recognized leader in the implementation of instrumentation products for dynamometer testing, announces that it has supplied a valve spring test system to SAIC Motor Corporation Limited, a major automotive manufacturing company headquartered in Shanghai, China, with multinational operations. The new SAKOR...
Read More »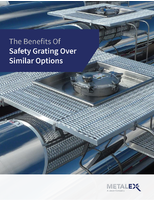 In this eBook, discussed are the factors to consider when choosing the right safety grating for your application and details about the varieties offered by Metalex.
Read More »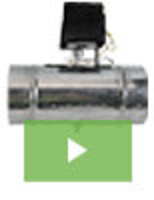 Alan Manufacturing has a long history of developing innovative solutions for HVAC applications. With over 1,000 product designs under our belt, we have gained a reputation as the go-to source for HVAC dampers, hardware, duct supports, zone control systems, and much more. Adding to this extensive list of achievements we now announce the release of our new line of Fresh Air Intake products. Designed to meet ASHRAE 62.2 standards, they are the most robust and high-performance product of their kind. See our video to learn more.
Read More »