Designed to provide access in narrow spaces, GearWrench® indexable nail puller allows DIYers and professional tool users to accommodate for varying surface angles. Hand tool features pry bar and measures 12 in. Its forged alloy head adjusts to 14 angles and 180° for optimal versatility and leverage in carpentry, roofing, remodeling, and custom woodwork applications. Nail puller is...
Read More »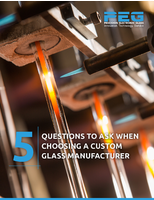 Due to the inherent complexity of glass fabrication, many professionals seeking glass services know exactly what kind of part is needed, but are unclear on the intricacies of the actual manufacturing process. PEG's exclusive guide is designed to help professionals navigate the custom glass manufacturing process with valuable information.
Read More »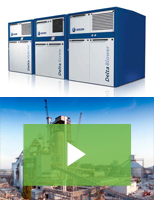 Aerzen offers blowers and compressors for challenging cement applications such as pneumatic conveying from raw mill to raw meal silos, combustion air, cement silos fluidization, and more. At Aerzen, safety is our top priority. Check out our video to learn more.
Read More »