Designed to provide access in narrow spaces, GearWrench® indexable nail puller allows DIYers and professional tool users to accommodate for varying surface angles. Hand tool features pry bar and measures 12 in. Its forged alloy head adjusts to 14 angles and 180° for optimal versatility and leverage in carpentry, roofing, remodeling, and custom woodwork applications. Nail puller is designed for...
Read More »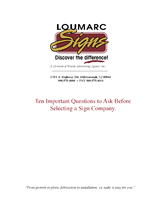 In our fast paced world, signs are a critical means of communicating ideas succinctly and quickly. The process for creating a striking, well thought-out sign to best represent a brand or an idea may seem straightforward, but it's actually a very nuanced process. A high quality sign company will take into account various factors including the size and placement of the sign, materials, colors, contrasts, branding, image building, and more. How can you determine which sign companies will craft the perfect sign for your business? This white paper outlines 10 questions that should be asked when selecting a sign company, eliminating some of the guesswork from making the best choice for your branding and signage needs.
Read More »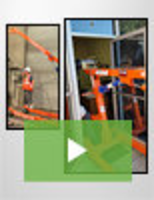 EZRig Cranes offers lifting solutions that are engineered for robust performance, providing the ultimate in portability. Designed for real-world lifting needs, our products are small and light with options and features that make them ideal for a broad range of applications. See our video to learn how an EZRig Crane can simplify your lifting requirements.
Read More »