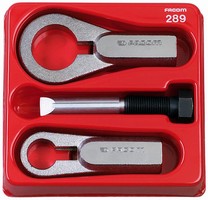 Turned with wrench or ratcheting tool, External Cam/Knurl-Type Stud Extractor has internal knurled wheel that grips stud so that it can be loosened. It works on bolts with rusted, corroded, or stripped threads. Internal Cam/Roller-Type Stud Extractor loosens stubborn studs with tight-gripping cam assembly. Using hardened chisel point screw, Nut Splitters remove frozen, corroded, or rusted nuts by...
Read More »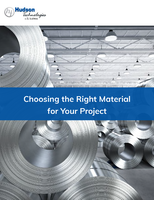 When choosing an appropriate metal material, the range of options is so broad that selecting the correct material for your unique application can be challenging. Different metals have characteristics that can affect weldability, ductility, and formability. Our new eBook outlines the unique properties and applications of popular metals including: Stainless Steel Brass Aluminum Copper Titanium
Read More »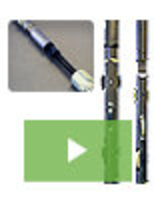 For over 35 years our Wheeled Rod Guide Couplings, have been at work in oil fields across the globe. Our products are engineered to extend the service life of sucker rods and tubing, delivering cutting-edge innovation that enhances oilfield operation, maximizes output, and enhancing overall operations. To learn about the advantages of using Wheeled Rod Guide Couplings in your wells, see our video.
Read More »