Suited for daily use, DropAid has circular aperture which fits perfectly onto eye drop bottle top and helps to open it with very little effort or pressure. When application aid is placed vertically on bottle neck with crescent part clipped onto open bottle, it can be rested firmly on side of eye so that correct number of drops can be given. DropAid is especially suitable for senior patients and...
Read More »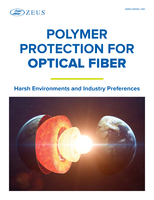 To learn more about the challenges your optical fibers face, and which polymers are best to protect them, download this white paper.
Read More »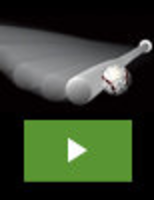 Our goal is to help every athlete derive maximum enjoyment from their sport and become a better player. We offer a line of innovative training tools that combine cutting-edge technology and out of the box thinking to deliver an unbeatable competitive advantage. The Vector® Sports Training Ball is just another example of our commitment to innovation. To learn how the Vector® is helping ballplayers everywhere, see our video.
Read More »