Suited for daily use, DropAid has circular aperture which fits perfectly onto eye drop bottle top and helps to open it with very little effort or pressure. When application aid is placed vertically on bottle neck with crescent part clipped onto open bottle, it can be rested firmly on side of eye so that correct number of drops can be given. DropAid is especially suitable for senior patients and...
Read More »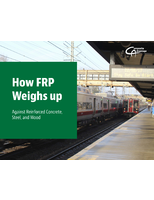 How FRP Weighs up against reinforced concrete, steel, and wood.
Read More »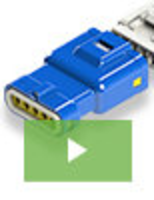 EDAC's new line of IP67 waterproof plug and socket connectors represent the cutting edge of waterproof connection technology. Part of the 560 and 572 series of connectors, they utilize innovative design concepts to deliver a level of performance and value that is unmatched in the industry. See our video to learn more.
Read More »