Suited for daily use, DropAid has circular aperture which fits perfectly onto eye drop bottle top and helps to open it with very little effort or pressure. When application aid is placed vertically on bottle neck with crescent part clipped onto open bottle, it can be rested firmly on side of eye so that correct number of drops can be given. DropAid is especially suitable for senior patients and...
Read More »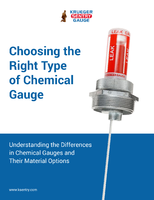 Understanding the Differences in Chemical Gauges and Their Material Options
Read More »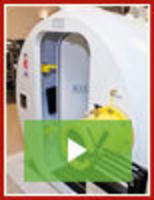 Tekna is a leader in Monoplace and Multiplace Hyperbaric Chambers for Hyperbaric Oxygen Therapy (HBOT), offering products that set the standard for quality and innovation. Our new 7200 series of multiplace chambers is a state-of-the-art system that integrates advanced engineering with a plethora of features and options making it the industry's premier HBOT system. To learn more, see our video.
Read More »