Featuring FSC-certified hickory wooden handle, PB Swiss Tools Model PB 304 has 2 different shaped heads made of wear-resistant polyamide. Hardened head features steel plate covering polyamide head for flat striking surface, best suited for heavy-duty applications. Soft head, featuring crowned striking surface made of special polyamide material, is intended for precise, fine striking and other...
Read More »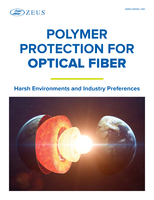 To learn more about the challenges your optical fibers face, and which polymers are best to protect them, download this white paper.
Read More »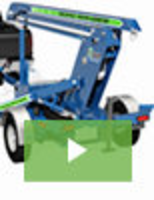 Providing adequate fall protection is always a critical consideration and one that in many cases can be difficult to ensure. The new Mobile Fall Protection Unit is designed to facilitate positive fall protection in applications that would typically be difficult or impossible to provide with standard methods. To learn all about the advantages and convenience, see our video.
Read More »