Featuring FSC-certified hickory wooden handle, PB Swiss Tools Model PB 304 has 2 different shaped heads made of wear-resistant polyamide. Hardened head features steel plate covering polyamide head for flat striking surface, best suited for heavy-duty applications. Soft head, featuring crowned striking surface made of special polyamide material, is intended for precise, fine striking and other...
Read More »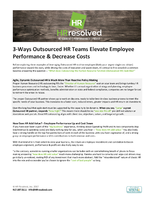 Is outsourcing your HR department the right call for your company? This white paper explores various factors for you to consider.
Read More »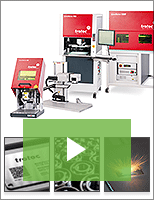 Trotec's laser marking solutions provide your company with configurable workstations and intuitive, customizable software. Check out our video to learn more.
Read More »