Featuring FSC-certified hickory wooden handle, PB Swiss Tools Model PB 304 has 2 different shaped heads made of wear-resistant polyamide. Hardened head features steel plate covering polyamide head for flat striking surface, best suited for heavy-duty applications. Soft head, featuring crowned striking surface made of special polyamide material, is intended for precise, fine striking and other...
Read More »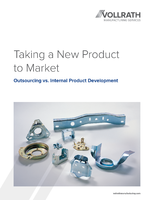 To learn if outsourced new product development (NPD) is right for your needs, and how companies like Vollrath Manufacturing Services can help, download this white paper now.
Read More »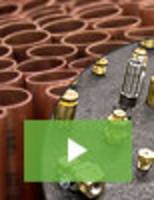 As a trusted manufacturer to customers across a broad range of industries, Key Gas Components is a premier provider of CNC machining and tube fabrication. Our entire organization is quality driven and customer-centric, with broad-based manufacturing capabilities that can accommodate the most challenging requirements. See our video to learn more.
Read More »