CLEVELAND, OH, October 18, 2010 - The MEYCO Global Underground Construction business of BASF - The Chemical Company - today announced that the U.S. Mine Safety and Health Administration has approved its MEYCO TSL 865 thin spray-on liner, a one-component polymer powder for spray-application onto soil and rock for supplemental support and protection against weathering. The MSHA approval expands the...
Read More »
CARPENTERSVILLE, IL - October 28, 2010 - Acme Industrial Company, a subsidiary of Jergens, Inc., has announced that it has been approved by the United States Defense Logistics Agency as a supplier of Class 3 Threaded Fasteners. The Qualified Suppliers List for Manufacturers (QSLM) approval extends to Acme's keylocking stud products, which provide high pull-out strength and torque-out capability....
Read More »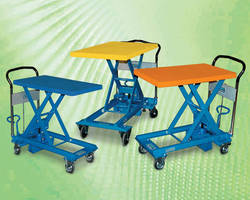 PORTLAND, ME - Southworth Products has redesigned its Dandy Lift(TM) line of lifter/transporters for a still higher level of convenience and comfort that makes work faster, safer, and easier in all industries. For nearly 30 years, Dandy Lifts have set the standard for quality, performance, and overall value in foot-pump hydraulic lifter/transporters. Their hydraulics offer infinite height...
Read More »
Levitate allows users to easily tilt, position, and re-position desktop monitors. Wires can be hidden internally, and mount has adjustable springs in upper and lower arms for them to be independently raised, lowered, and rotated 360°. Product also features stainless steel stabilizer bars for strength as well as quick-release mechanism. It is available in bolt-through mounting option that...
Read More »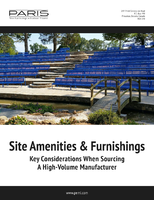 This white paper looks at the six key considerations when sourcing a high-volume manufacturer. Download now to find out more.
Read More »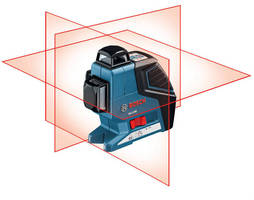 Utilizing Bosch patented Cone Mirror Technology, GLL3-80 delivers full 360° coverage on 2 perpendicular vertical planes and one horizontal plane. Provision of 5 cross points and self-leveling lines in 360° facilitates layout, leveling, and squaring processes. Combined with ability to project 3-axis planes simultaneously in all directions, functionality to switch between triple...
Read More »
Designed to lighten load of soldiers and vehicles, Spectra Shield® II SR 3136 and SR 3137 withstand variety of threats, including armor-piercing rounds, improvised explosive devices, and explosively formed projectiles. Composite materials incorporate Spectra® fiber, which is made from ultra-high molecular weight polyethylene using gelspinning process. In addition to chemical, water,...
Read More »
Official handover of Units 30&40 of PowerSeraya's Combined Cycle Power CoGeneration Plant by Siemens Energy took place on October 20, 2010. The new units replace three oil-fired plants on Jurong Island in southwest Singapore. Siemens built the turnkey, 800-megawatt (MW) plant in an open consortium consisting of Siemens AG as the consortium leader, Siemens Pte. Ltd. Singapore and Samsung C&T...
Read More »
Companies to jointly market colorful DAZZLE interior metal panel coverings PITTSBURGH - PPG Industries (NYSE:PPG) and Steelscape will jointly market DAZZLE® colorful metallic coverings for walls, ceilings and other interior surfaces and accessories. The new line of Dazzle coverings features TRUFORM® tinted clear coatings by PPG applied to galvanized TRUZINC® panels by...
Read More »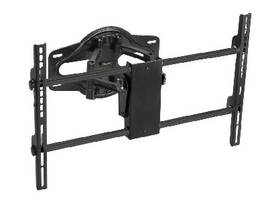 Supplied fully assembled, Model FP-MWAB holds most medium-sized flat panels from 24-37 in. and offers load capacity up to 80 lb. Unit has max flat hole pattern of 450 x 400 mm and depth of 5.3 in. while extending up to 16.3 in. Accommodating most 32-52 in. flat panels, Extra Medium Model FP-XMWAB provides 130 lb capacity and has max flat panel hole pattern of 800 x 500 mm with depth of 5.3 in....
Read More »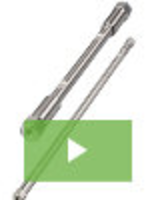 Jordi Labs provides materials solutions that set the standard for innovation and quality. Our line of GPC and GFC columns are on the cutting edge of precision manufacturing and a result of our uncompromising commitment to quality and customer service. See our video to learn more.
Read More »