How superior location content provides ideal mobile app experiences is on display SANTA CLARA, Calif. - NAVTEQ, the leading global provider of maps, traffic and location data enabling navigation, location-based services and mobile advertising around the world, is showcasing the latest innovative location products and solutions for app developers and industry customers at the 2011 Where 2.0...
Read More »
All current and new customers are eligible for a free survey translation using 2x4 SmartTranslate(TM) software until May 31 RYE, N.Y., -- To celebrate their 10th anniversary, Transatlantic Translations is offering a free 300-word market research survey translation delivered electronically in any language using 2x4 SmartTranslate(TM). The offer is provided for new customers on their first market...
Read More »
New System Saves Up to 90% in plastics, oil and CO2 emissions HANOVER PARK, Illinois - Four companies with vast experience in sustainable consumer products are enabling a new manufacturing capability for a reusable bottling system designed to revolutionize the way consumers purchase and use liquid-based products for household use or personal consumption. Applications include multi-surface...
Read More »
Siemens Energy has been awarded a contract for turnkey construction of the Santo Domingo de los Olleros simple cycle power plant in Peru with an option for a combined cycle plant in the next phase. Purchaser is Peru-based Termochilca SAC. The simple cycle plant is scheduled to start commercial operation in late 2012. With the Siemens high-efficiency power plant, Termochilca aims to meet the...
Read More »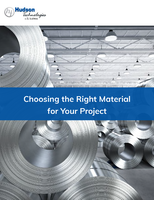 When choosing an appropriate metal material, the range of options is so broad that selecting the correct material for your unique application can be challenging. Different metals have characteristics that can affect weldability, ductility, and formability. Our new eBook outlines the unique properties and applications of popular metals including: Stainless Steel Brass Aluminum Copper Titanium
Read More »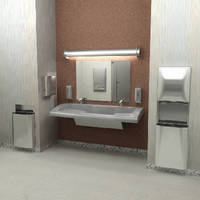 MENOMONEE FALLS, WIS., - Architects and designers who are tired of traditional and boxy-looking washroom accessories now have a curvier and more contemporary alternative with Bradley's new Diplomat(TM) Series (http://www.bradleycorp.com/diplomat/). The unique, dual-curve geometry design of Diplomat's dispensers and receptacles offer a sleek and elegant finishing touch to any commercial restroom....
Read More »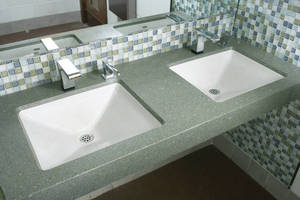 Customizable pre-fabricated system, OmniDeck 4000 Series includes bowl, faucet, drain fittings, thermostatic mixing valves, trap covers and mounting brackets. Bowls and decks are GREENGUARD(TM) certified. Undermount bowl design eliminates unsightly gaps and crevices between deck and bowl, thereby restricting mold and bacteria growth.
Read More »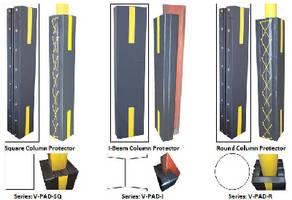 Designed using Nylon Reinforced Vinyl over foam, Structural Column Pads are available for standard square columns, I-beam columns, and round columns. Pads can also be custom designed to user's specifications. Secured to column using safety yellow nylon rope and brass grommets, protectors feature 18 x 2 in. nylon reinforced safety yellow stripes and high-density foam that offers 3 in. of...
Read More »
Real-time intelligence, mission data, and condition-based maintenance solutions enhance aircrew safety and readiness CHARLOTTE, N.C., April 12, 2011 - Goodrich Corporation (NYSE: GR) will showcase a broad array of advanced military technology at next week's 2011 Army Aviation Association of America (AAAA) annual forum and exposition, taking place April 17-20 at the Gaylord Opryland Convention...
Read More »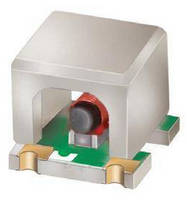 Measuring 3.8 x 3.8 mm, TCBT-14+ wideband Bias-Tee enables engineers to design with DC current up to 200 mA, insertion loss of less than 1 dB, and VSWR of 1.1:1. It covers frequencies from 10 MHz to 10 GHz without resonances typically observed over such a range. Suitable for automated pick and place operation, surface-mount product is designed to handle 1 W of RF power.
Read More »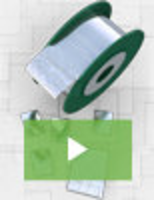 Indium Corporation has developed a new twist on traditional solder by developing a composite with a reinforced matrix internal structure. The result is a solder with increased strength and reliability. Check out this video to learn more about the mechanics behind the groundbreaking technology.
Read More »