InfoComm Booth 1331 New Name Comes with New Features and New Models, Floor Boxes and Table Coaster Chargers also to be Introduced Woodland Park, NJ — FSR announces that it will re-launch its popular Plasma Wall Box Line (PWB) at this year's InfoComm 2015 show, with new features and models that will now fall within its Project Wall Box family of solutions. Additionally, the company is also...
Read More »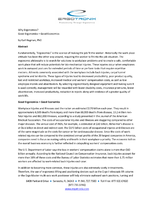 While you don't need an MD to know that ergonomic designs are good for physical health, you probably didn't realize that these designs can actually be good for your economic health too.
Read More »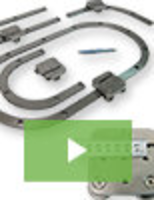 For the ultimate in precision open and closed loop guided motion systems, TPA is the leader in curved rail, liner guides. We specialize in engineering excellence, with products that exhibit an elevated level of precision, delivering robust performance, even under the most challenging conditions. See our video to learn more.
Read More »