InfoComm Booth 1331 New Name Comes with New Features and New Models, Floor Boxes and Table Coaster Chargers also to be Introduced Woodland Park, NJ — FSR announces that it will re-launch its popular Plasma Wall Box Line (PWB) at this year's InfoComm 2015 show, with new features and models that will now fall within its Project Wall Box family of solutions. Additionally, the company is also...
Read More »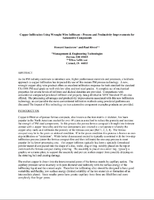 A comprehensive exploration of a new wrought copper alloy wire used in powder metallurgical infiltration methods.
Read More »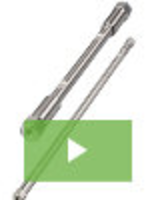 Jordi Labs provides materials solutions that set the standard for innovation and quality. Our line of GPC and GFC columns are on the cutting edge of precision manufacturing and a result of our uncompromising commitment to quality and customer service. See our video to learn more.
Read More »