Syosset NY - Latest Products Corporation, since 1972, a leading distributor of products for hospitals, nursing homes, commercial institutions, hotels and motels and colleges and universities is pleased to announce a wide selection of bed bug protection. Heavy duty six gauge vinyl protection and stretch polyester knit barrier mattress protection together with box spring and pillow protection are...
Read More »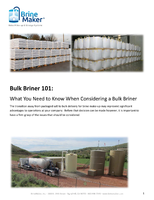 If you're thinking about switching from packaged to bulk salt, check out this white paper and see if a bulk briner is right for your application.
Read More »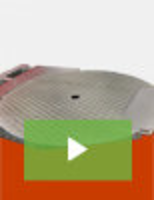 Are you in need of safer, more efficient transportation equipment? Do you feel like your delivery equipment could really use an upgrade? Check out this video, and learn about Halo Ramp Company's patented safety platforms, and how they help you bypass your trickiest delivery challenges.
Read More »