Syosset NY - Latest Products Corporation, since 1972, a leading distributor of products for hospitals, nursing homes, commercial institutions, hotels and motels and colleges and universities is pleased to announce a wide selection of bed bug protection. Heavy duty six gauge vinyl protection and stretch polyester knit barrier mattress protection together with box spring and pillow protection are...
Read More »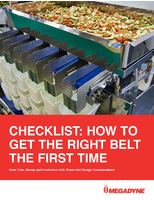 This guide is intended to help identify and address application criteria necessary to specify the right belt to deliver a highly efficient, reliable product.
Read More »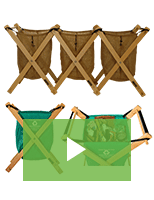 Harpro's MiddleMan™ recycling container frames and reusable bags are made from eco-friendly material, fold for easy storage, and are easy to assemble. Check out the video to learn more.
Read More »