Syosset NY - Latest Products Corporation, since 1972, a leading distributor of products for hospitals, nursing homes, commercial institutions, hotels and motels and colleges and universities is pleased to announce a wide selection of bed bug protection. Heavy duty six gauge vinyl protection and stretch polyester knit barrier mattress protection together with box spring and pillow protection are...
Read More »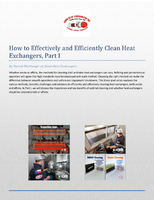 An introduction to a three part series about the importance, benefits, and methods of cleaning heat exchangers.
Read More »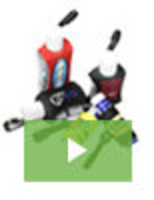 Neagle Choice has long been known as a quality source for commercial sewing, printing, die cutting, and the manufacturing of a wide range of custom products. Enhancing our service capabilities has been the key to our success, and has driven our growth into many new and exciting markets. Continuing on this trajectory, we now offer precision laser cutting and etching, adding to our long line of manufacturing services. See our video to learn all about it.
Read More »