Devoid of credit card company logos, portable EZ-Tip, EZ-Split™ Check Presenters help restaurants and bars increase volume of cash versus credit card transactions while also boosting revenue, supporting wait staff, and improving customer service. Built-in calculator, whichÂ- lets customers calculate tips and check splits, can also be used by waitstaff for general purposes. Built-in...
Read More »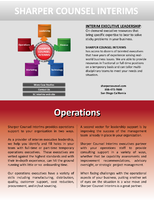 This paper from Sharper Counsel Interims explores the ways in which strong operational leadership can provide support to companies in order to guide them through tough and complicated problems.
Read More »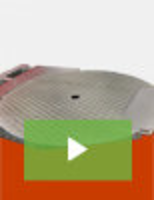 Are you in need of safer, more efficient transportation equipment? Do you feel like your delivery equipment could really use an upgrade? Check out this video, and learn about Halo Ramp Company's patented safety platforms, and how they help you bypass your trickiest delivery challenges.
Read More »