Devoid of credit card company logos, portable EZ-Tip, EZ-Split™ Check Presenters help restaurants and bars increase volume of cash versus credit card transactions while also boosting revenue, supporting wait staff, and improving customer service. Built-in calculator, whichÂ- lets customers calculate tips and check splits, can also be used by waitstaff for general purposes. Built-in...
Read More »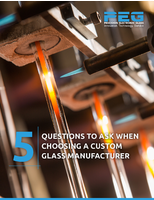 Due to the inherent complexity of glass fabrication, many professionals seeking glass services know exactly what kind of part is needed, but are unclear on the intricacies of the actual manufacturing process. PEG's exclusive guide is designed to help professionals navigate the custom glass manufacturing process with valuable information.
Read More »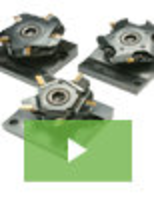 Thanks to the unique SpinSelect™ Multi-Pocket selectable quick change tool holder, it's time to rethink the range, complexity and volume of parts that your lathe can produce. Our Spin-Select™ tool was created to increase productivity and consistency by decreasing downtime associated with lathe cutting tool and insert setups or changeovers. This product is a game-changer for the industry and we're pleased to show you why.
Read More »