Devoid of credit card company logos, portable EZ-Tip, EZ-Split™ Check Presenters help restaurants and bars increase volume of cash versus credit card transactions while also boosting revenue, supporting wait staff, and improving customer service. Built-in calculator, whichÂ- lets customers calculate tips and check splits, can also be used by waitstaff for general purposes. Built-in...
Read More »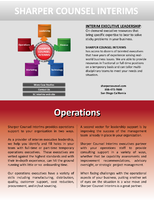 This paper from Sharper Counsel Interims explores the ways in which strong operational leadership can provide support to companies in order to guide them through tough and complicated problems.
Read More »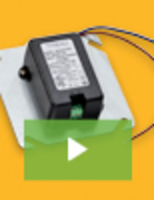 Triad Magnetics is an established leader in power supply innovation, offering product lines that span a wide range of diverse industries and applications. Adding to their long list of successful product launches, Triad announces the release of the new cutting-edge JSU Series of power supplies. To learn about all of its advantages and advanced features, see our video.
Read More »