Devoid of credit card company logos, portable EZ-Tip, EZ-Split™ Check Presenters help restaurants and bars increase volume of cash versus credit card transactions while also boosting revenue, supporting wait staff, and improving customer service. Built-in calculator, whichÂ- lets customers calculate tips and check splits, can also be used by waitstaff for general purposes. Built-in...
Read More »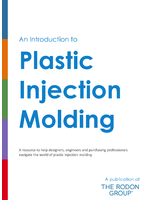 We developed this eBook with designers, engineers and purchasing specialists in mind. It is written to provide a basic understanding of plastic injection molding presses, processes and costs. Our goal is to make our customers more knowledgeable about what goes into making a plastic part.
Read More »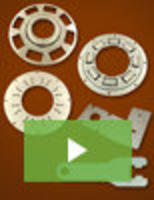 PDS is an established leader in progressive die stamping, with a reputation for providing precision and value that dates back more than half a century. Through extensive capabilities and a staff of seasoned professionals, we set the standard for quality, delivering flexible services that can meet the needs of the most challenging requirements. See our video to learn more.
Read More »