Magna Visual, a leader in dry erasable boards has introduced a NEW Dry-Erase Reusable Easel Pad. Each pad has 10- 25 x30" dry erasable paper sheets. The easel pad is compatible with any standard easel stand or peg hanger. Each sheet comes with a self stick, peel off adhesive strip that enables the paper sheets to be mounted on most smooth, clean surfaces and then used again. Use with dry erase...
Read More »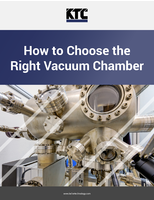 To learn more about avoiding the pitfalls in choosing a vacuum chamber manufacturer and KTC's expertise in this area, download this white paper now.
Read More »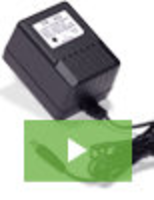 Triad Magnetics, an industry leader and one of the most trusted names in transformer design and manufacturing, is proud to announce the release of the Triad WAU Wall Plug-In AC Power Supply. Engineered to provide robust performance and high reliability, it is setting the standard for 120V/60Hz power supplies. See our video to learn all about it.
Read More »