Magna Visual, a leader in dry erasable boards has introduced a NEW Dry-Erase Reusable Easel Pad. Each pad has 10- 25 x30" dry erasable paper sheets. The easel pad is compatible with any standard easel stand or peg hanger. Each sheet comes with a self stick, peel off adhesive strip that enables the paper sheets to be mounted on most smooth, clean surfaces and then used again. Use with dry erase...
Read More »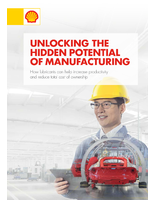 This paper illustrates how manufacturing companies have successfully worked with Shell Lubricants to upgrade their lubrication and extract value by reducing TCO and improving equipment productivity.
Read More »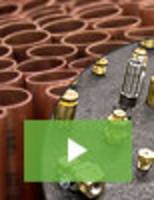 As a trusted manufacturer to customers across a broad range of industries, Key Gas Components is a premier provider of CNC machining and tube fabrication. Our entire organization is quality driven and customer-centric, with broad-based manufacturing capabilities that can accommodate the most challenging requirements. See our video to learn more.
Read More »