Magna Visual, a leader in dry erasable boards has introduced a NEW Dry-Erase Reusable Easel Pad. Each pad has 10- 25 x30" dry erasable paper sheets. The easel pad is compatible with any standard easel stand or peg hanger. Each sheet comes with a self stick, peel off adhesive strip that enables the paper sheets to be mounted on most smooth, clean surfaces and then used again. Use with dry erase...
Read More »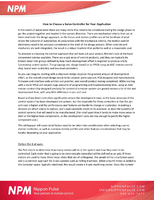 Choosing the best controller for your specific application is of the utmost importance. This white paper offers an overview of feature and motion profile considerations.
Read More »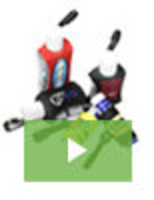 Neagle Choice has long been known as a quality source for commercial sewing, printing, die cutting, and the manufacturing of a wide range of custom products. Enhancing our service capabilities has been the key to our success, and has driven our growth into many new and exciting markets. Continuing on this trajectory, we now offer precision laser cutting and etching, adding to our long line of manufacturing services. See our video to learn all about it.
Read More »