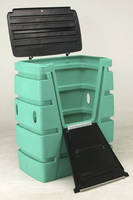 Linen bin is rotationally molded from 100% weatherproof polyethylene to withstand bumps, scrapes, spills, and constant exposure to elements without cracking, chipping, or fading. Locking door and cover secure soiled linens outside for convenient, 24/7 pickup by laundry route service drivers. Metal-free interior cannot harbor mold or bacteria and can be cleaned with common cleaning agents....
Read More »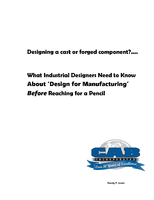 To learn more about how you can save time and money with design for manufacturing strategies, download now.
Read More »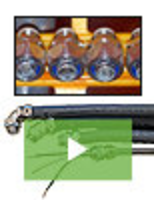 Anamet Electrical's 316 Stainless steel SEALTITE® fittings and UL-listed cord grips protect sensitive wiring components from fluids, corrosive contaminations, bumps, and abrasions with a steel core and liquid tight conduit jacket. Check out this video to learn more.
Read More »