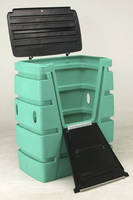 Linen bin is rotationally molded from 100% weatherproof polyethylene to withstand bumps, scrapes, spills, and constant exposure to elements without cracking, chipping, or fading. Locking door and cover secure soiled linens outside for convenient, 24/7 pickup by laundry route service drivers. Metal-free interior cannot harbor mold or bacteria and can be cleaned with common cleaning agents....
Read More »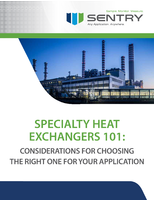 Specialty heat exchangers play an important role in a wide variety of industrial applications, and it's crucial to select the correct device for your application. Check out this guide and learn how to choose the right heat exchanger.
Read More »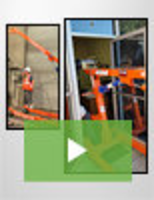 EZRig Cranes offers lifting solutions that are engineered for robust performance, providing the ultimate in portability. Designed for real-world lifting needs, our products are small and light with options and features that make them ideal for a broad range of applications. See our video to learn how an EZRig Crane can simplify your lifting requirements.
Read More »