Designed to stabilize load for safe internal transport, String Tie Load Containment Option is suited for empty blow molded bottles in cases and other lightweight products that require additional handling and transport for filling or further processing. String tie arm can be programmed to automatically tie all layers or selected layers of cases as they are being loaded onto pallet. Once load...
Read More »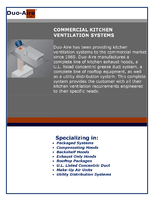 If you can't stand the heat, don't get out of the kitchen! Download this white paper and see how you can improve your commercial kitchen ventilation system.
Read More »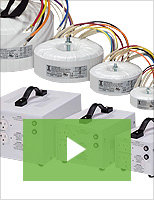 Triad Magnetics' custom components for medical devices are designed and manufactured with the strictest regulatory standards in mind. Our capabilities include rapid design, prototyping, and testing of inductors, transformers, and power supplies for medical equipment. Check out our video to learn more.
Read More »