Designed to stabilize load for safe internal transport, String Tie Load Containment Option is suited for empty blow molded bottles in cases and other lightweight products that require additional handling and transport for filling or further processing. String tie arm can be programmed to automatically tie all layers or selected layers of cases as they are being loaded onto pallet. Once load...
Read More »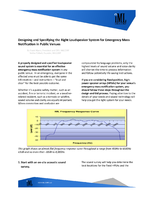 For every industry, there is nothing more crucial than having effective strategies for dealing with emergency situations. These are events you never hope for, but want the assurance of having the right solutions implemented when time is of the essence. Loudspeaker system optimization is essential when ensuring that communication is not lost when it is most needed. In this guide, you will learn about what key points to keep in mind when designing a loudspeaker system for your campus. This includes performing an on-site sound survey, selecting the right equipment for your applications, complementing your system with the right technology solutions, creating pre-assigned messages for different emergency situations, and having system accessibility no matter the circumstances. Download this guide for additional information on these public safety measures.
Read More »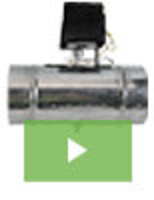 Alan Manufacturing has a long history of developing innovative solutions for HVAC applications. With over 1,000 product designs under our belt, we have gained a reputation as the go-to source for HVAC dampers, hardware, duct supports, zone control systems, and much more. Adding to this extensive list of achievements we now announce the release of our new line of Fresh Air Intake products. Designed to meet ASHRAE 62.2 standards, they are the most robust and high-performance product of their kind. See our video to learn more.
Read More »