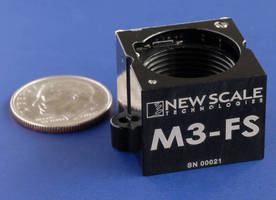 Smart module for precision lens motion minimizes pixel shift with changing camera orientations in high-performance industrial, medical and scientific instruments Victor, NY –Â- New Scale Technologies, Inc. (www.newscaletech.com) today announced the M3-FS focus module, its newest miniature all-in-one focus module for high-performance industrial, medical and scientific OEM cameras. The M3-FS...
Read More »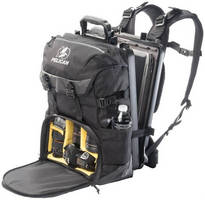 Hampstead, Maryland - Pelican Products, Inc and Omegabrandess, announce the introduction of the Pelican ProGear S130 Sport Elite - Laptop/Camera Divider Pack The S130 features a removable padded divider set with a high-impact, protective polymer door to protect a camera body, extra lenses and flash equipment. Remove the padded dividers and the compartment becomes a travel pack large enough to fit...
Read More »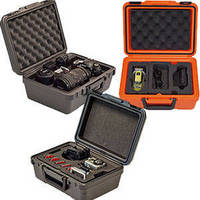 AllConditions™ durable, weather resistant cases for DSLR cameras, measuring 14 x 10Â-½ x 6 in., feature interiors with die-cut foam on bottom and convoluted foam in lid. Measuring 11½ x 8½ x 5 in., plastic cases designed for GoPro® and Contour video cameras have foam interiors, specific to type of camera, that lock out dust and moisture. Both products are...
Read More »
Compact Portable Bodies Deliver Amazing Image Quality with OM-D E-M5(TM) Sensor, In-Camera Creativity Expands with New Art Filters CENTER VALLEY, Pa. - Today, Olympus announces two new PEN compact system cameras, the latest in its award-winning line of Micro Four Thirds® products, designed to help both advanced and emerging photographers take their creative power to a whole new level. The...
Read More »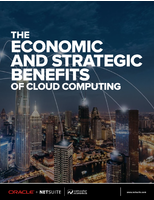 Cloud computing and software-as-a-service (SaaS) vs. on-premise systems and proprietary software, which one should you choose? Check out this report, and find out which solution is best for your IT needs.
Read More »
NEW YORK, June 21, 2011 - Belkin International will display its latest line-up of wireless networking routers, including the N300, the N600 DB, and the recently launched N750 DB wireless dual-band router at Pepcom's Digital Experience. Belkin also will release third party testing data showing that Belkin routers outperform routers from the leading competition. Belkin routers feature MultiBeam...
Read More »
Visit CES Booth 3237 to See This Year's Must-Have Tablet Accessories LAS VEGAS - CES - At this year's International CES 2011, Accessory Workshop, the developer of cool accessories for the latest technologies, will be showcasing its line of tablet accessories in booth number 3237 in the North Hall of the Las Vegas Convention Center. New products on display will include: an expansion of the...
Read More »
Intended for professional photographers, ATA-approved PSC200 includes customized polyethylene foam cut-out in lid for 15 and 17 in. Apple Mac Book laptops, as well as 11-compartment black padded divider system that can store cameras, lenses, and accessories. Exterior is injection-molded with ultra high-strength polypropylene copolymer resin. Measuring 21.75 x 13.75 x 8.99 in., IP67-rated...
Read More »
Measuring 21.75 x 13.75 x 8.99 in., Model PSC100 features padded dividers, Velcro sub-dividers, and crushproof lid with interior sleeve that secures laptops from 13-17 in. Exterior is injection-molded with polypropylene copolymer resin, making case waterproof, submersible, dust-tight, and resistant to corrosion and severe impact. ATA-approved, mobile airline carry-on case additionally includes...
Read More »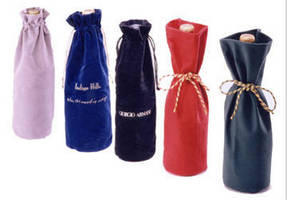 Designed for high-end packaging or point-of-purchase branding, Bottle Packaging Bags are available in wide range of colors, fabrics, designs, and finishes. Some examples include green flannel wine bottle bag with matching green/gold twisted cord, purple flannel bottle bag embroidered with gold, and rectangular bottle bag. In addition to liquor industry, bags are suited for beverage, water, or any...
Read More »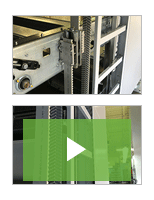 Megadyne's QST polyurethane timing belts take up less space and guarantee a lower noise level than chain and other traditional material handling belts. Check out our video to learn more.
Read More »