Oxysox utilize graduated pressure design that elevates aerobic capacity (VO 2 max), lowers heart and pulse rates by 2-3 bpm, and stabilizes foot and ankle. They create more efficient circulatory system by limiting wasted muscle motion and lessening fatigue. Made of tightly woven medical grade quality and synthetic materials, products increase oxygen flow to legs, improve calf muscle pump...
Read More »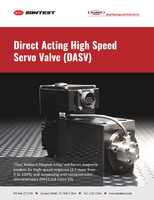 Download this paper to learn about how high performance servo valve's can be used in your most demanding hydraulic and pneumatic applications.
Read More »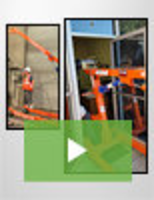 EZRig Cranes offers lifting solutions that are engineered for robust performance, providing the ultimate in portability. Designed for real-world lifting needs, our products are small and light with options and features that make them ideal for a broad range of applications. See our video to learn how an EZRig Crane can simplify your lifting requirements.
Read More »