Oxysox utilize graduated pressure design that elevates aerobic capacity (VO 2 max), lowers heart and pulse rates by 2-3 bpm, and stabilizes foot and ankle. They create more efficient circulatory system by limiting wasted muscle motion and lessening fatigue. Made of tightly woven medical grade quality and synthetic materials, products increase oxygen flow to legs, improve calf muscle pump...
Read More »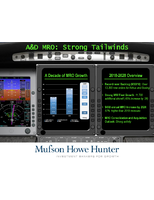 Check out this overview of the Maintenance, Repair and Operations (MRO) segment of the Aerospace and Defense (A&D) industry along with the factors impacting its continued growth.
Read More »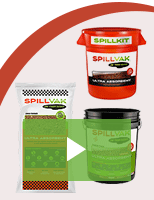 Are you struggling to find an absorbent that doesn't result in at least some leaching? SpillVak outperforms all rock and clay-based materials. Check out our video to learn more.
Read More »