Delivers 1280 x 720 pixel high-definition graphical content as well as 48 KHz stereo audio, to a large format display or TV screen. BT815 EVE IC is a Xilinx Spartan-6 FPGA, a 24-bit HDMI video interface, plus JTAG, SPI and UART I/Os. Suitable for the development of compelling games and various other multimedia projects via C+.
Read More »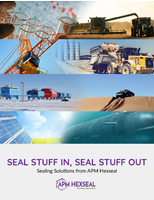 One of the best ways to make sure that your machinery stays up and running in the face of adversity is to make sure that it's properly sealed. Of course, it's not always easy to determine whether the integrity of your seals are up to par. How can you tell when you have a problem?
Read More »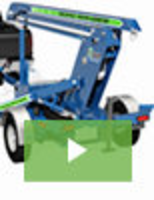 Providing adequate fall protection is always a critical consideration and one that in many cases can be difficult to ensure. The new Mobile Fall Protection Unit is designed to facilitate positive fall protection in applications that would typically be difficult or impossible to provide with standard methods. To learn all about the advantages and convenience, see our video.
Read More »