Injection-molded E Series Horizontal Wire Managers are for use on standard 19 in. racks. Extra wide spacing between fingers and smooth edges provide routing of cable bundles, and built-in bend radius control maintains 1 in. minimum bend radius for transmission reliability. Multiple mounting slots on sides of wire managers permit alignment on rack while wire retention tabs and built-in cable...
Read More »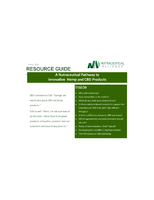 We released this white paper to help CEOs and CSOs understand the key elements of nutraceutical development, going from Concept to Consumer. In our experience at least some of the steps in the process are not well understood, resulting in important scientific and regulatory gaps in the Concept to Consumer process.
Read More »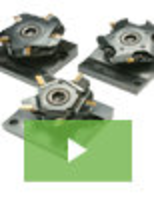 Thanks to the unique SpinSelect™ Multi-Pocket selectable quick change tool holder, it's time to rethink the range, complexity and volume of parts that your lathe can produce. Our Spin-Select™ tool was created to increase productivity and consistency by decreasing downtime associated with lathe cutting tool and insert setups or changeovers. This product is a game-changer for the industry and we're pleased to show you why.
Read More »