Injection-molded E Series Horizontal Wire Managers are for use on standard 19 in. racks. Extra wide spacing between fingers and smooth edges provide routing of cable bundles, and built-in bend radius control maintains 1 in. minimum bend radius for transmission reliability. Multiple mounting slots on sides of wire managers permit alignment on rack while wire retention tabs and built-in cable...
Read More »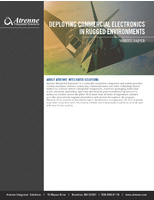 This white paper explores how Commercial Off-the-Shelf components can be used efficiently and cost-effectively in critical military applications.
Read More »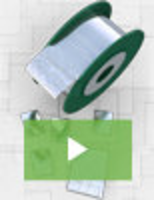 Indium Corporation has developed a new twist on traditional solder by developing a composite with a reinforced matrix internal structure. The result is a solder with increased strength and reliability. Check out this video to learn more about the mechanics behind the groundbreaking technology.
Read More »