Injection-molded E Series Horizontal Wire Managers are for use on standard 19 in. racks. Extra wide spacing between fingers and smooth edges provide routing of cable bundles, and built-in bend radius control maintains 1 in. minimum bend radius for transmission reliability. Multiple mounting slots on sides of wire managers permit alignment on rack while wire retention tabs and built-in cable...
Read More »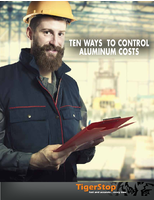 Check out this white paper to see how controlling the cost of aluminum can improve your shop in terms of money, time, and efficiency.
Read More »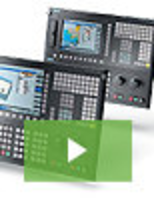 Siemens new SINUMERIK 828D ADVANCED, SINUMERIK 828D and SINUMERIK 828D BASIC sets the standard for productivity enhancements of turning and milling operations on standardized machines and simplify the automation of grinding machines. See our video to learn all about it.
Read More »