Injection-molded E Series Horizontal Wire Managers are for use on standard 19 in. racks. Extra wide spacing between fingers and smooth edges provide routing of cable bundles, and built-in bend radius control maintains 1 in. minimum bend radius for transmission reliability. Multiple mounting slots on sides of wire managers permit alignment on rack while wire retention tabs and built-in cable...
Read More »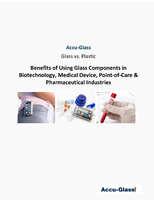 This white paper from Accu-Glass outlines the various properties that make glass such an attractive option for a diverse range of medical-related applications.
Read More »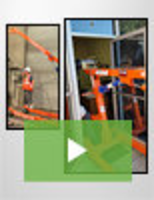 EZRig Cranes offers lifting solutions that are engineered for robust performance, providing the ultimate in portability. Designed for real-world lifting needs, our products are small and light with options and features that make them ideal for a broad range of applications. See our video to learn how an EZRig Crane can simplify your lifting requirements.
Read More »