Injection-molded E Series Horizontal Wire Managers are for use on standard 19 in. racks. Extra wide spacing between fingers and smooth edges provide routing of cable bundles, and built-in bend radius control maintains 1 in. minimum bend radius for transmission reliability. Multiple mounting slots on sides of wire managers permit alignment on rack while wire retention tabs and built-in cable...
Read More »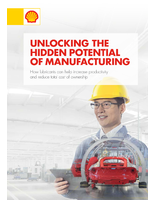 This paper illustrates how manufacturing companies have successfully worked with Shell Lubricants to upgrade their lubrication and extract value by reducing TCO and improving equipment productivity.
Read More »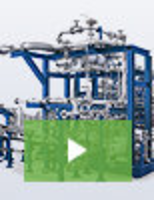 Aerzen is firmly established as a global leader in compressed air, gas, and vacuum solutions. Our reputation as an industry leader is built on consistently delivering innovative products that are at the cutting edge of technology. To learn about the industries finest blowers and oil-free and oil-injected screw compressors, see our video.
Read More »