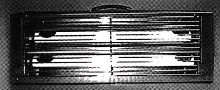 Guardian® Portable Glueboard Fly Traps are available in four lamp lengths of 18, 24, 36, and 48 in. Made of stainless steel, they have trapping surfaces that are FDA/USDA accepted. Portable units can also be wall mounted. Applications include industrial and commercial facilities, and hospitality centers.
Read More »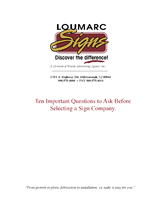 In our fast paced world, signs are a critical means of communicating ideas succinctly and quickly. The process for creating a striking, well thought-out sign to best represent a brand or an idea may seem straightforward, but it's actually a very nuanced process. A high quality sign company will take into account various factors including the size and placement of the sign, materials, colors, contrasts, branding, image building, and more. How can you determine which sign companies will craft the perfect sign for your business? This white paper outlines 10 questions that should be asked when selecting a sign company, eliminating some of the guesswork from making the best choice for your branding and signage needs.
Read More »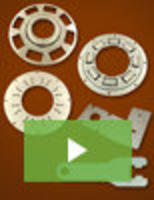 PDS is an established leader in progressive die stamping, with a reputation for providing precision and value that dates back more than half a century. Through extensive capabilities and a staff of seasoned professionals, we set the standard for quality, delivering flexible services that can meet the needs of the most challenging requirements. See our video to learn more.
Read More »