This year Stahl's 250 sqm stand at the ACLE in Shanghai will display a wide selection of technical, fashion and upholstery leathers, focusing on the latest new product releases and fashion trends from the leather chemicals business units. Stahl's Performance Coatings division will also be strongly represented with a wide range of new water-based products for both its core markets and emerging...
Read More »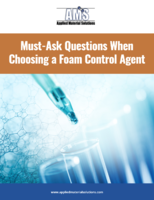 This eBook discusses foam controlling agents and how to find the right one for your needs.
Read More »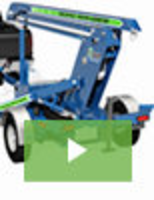 Providing adequate fall protection is always a critical consideration and one that in many cases can be difficult to ensure. The new Mobile Fall Protection Unit is designed to facilitate positive fall protection in applications that would typically be difficult or impossible to provide with standard methods. To learn all about the advantages and convenience, see our video.
Read More »