This year Stahl's 250 sqm stand at the ACLE in Shanghai will display a wide selection of technical, fashion and upholstery leathers, focusing on the latest new product releases and fashion trends from the leather chemicals business units. Stahl's Performance Coatings division will also be strongly represented with a wide range of new water-based products for both its core markets and emerging...
Read More »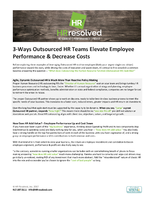 Is outsourcing your HR department the right call for your company? This white paper explores various factors for you to consider.
Read More »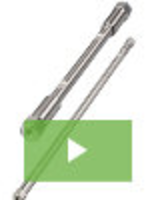 Jordi Labs provides materials solutions that set the standard for innovation and quality. Our line of GPC and GFC columns are on the cutting edge of precision manufacturing and a result of our uncompromising commitment to quality and customer service. See our video to learn more.
Read More »