WypAll Microfiber Cloths feature Microban Antimicrobial Product Protection that removes bacteria from non-porous surfaces and helps prevent cross-contamination between surfaces. When bacteria come in contact with cloth, Microban penetrates cell wall of bacteria making it unable to function, grow, and reproduce. Thick, heavy, durable, and absorbent cloths hold up to 8x their weight in liquid and...
Read More »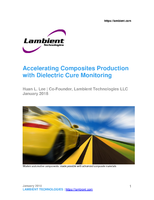 This white paper provides an in-depth explanation of how dielectric monitoring works, and why it's the best choice for any company working with advanced composite materials.
Read More »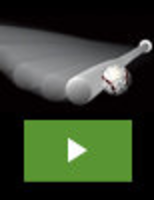 Our goal is to help every athlete derive maximum enjoyment from their sport and become a better player. We offer a line of innovative training tools that combine cutting-edge technology and out of the box thinking to deliver an unbeatable competitive advantage. The Vector® Sports Training Ball is just another example of our commitment to innovation. To learn how the Vector® is helping ballplayers everywhere, see our video.
Read More »