WypAll Microfiber Cloths feature Microban Antimicrobial Product Protection that removes bacteria from non-porous surfaces and helps prevent cross-contamination between surfaces. When bacteria come in contact with cloth, Microban penetrates cell wall of bacteria making it unable to function, grow, and reproduce. Thick, heavy, durable, and absorbent cloths hold up to 8x their weight in liquid and...
Read More »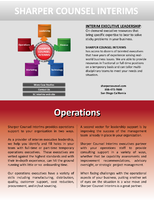 This paper from Sharper Counsel Interims explores the ways in which strong operational leadership can provide support to companies in order to guide them through tough and complicated problems.
Read More »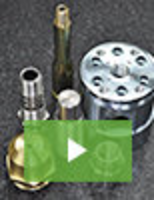 Quality, customer service, and unbeatable value are the hallmarks of Hogge Precision. Since 1989 we have built a reputation as the go-to precision machining source, servicing many demanding industries. For CNC machining and screw machining, there are few manufacturers that can match our capabilities and expertise. See our video to learn more.
Read More »