WypAll Microfiber Cloths feature Microban Antimicrobial Product Protection that removes bacteria from non-porous surfaces and helps prevent cross-contamination between surfaces. When bacteria come in contact with cloth, Microban penetrates cell wall of bacteria making it unable to function, grow, and reproduce. Thick, heavy, durable, and absorbent cloths hold up to 8x their weight in liquid and...
Read More »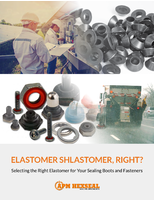 Different elastomer formulations affect your parts' physical properties, functions, and service life. Therefore, it's important to test a few different elastomers, when assembling your product, to determine the best one for your needs.
Read More »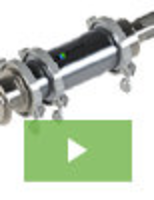 As a leader in industrial sampling equipment at Sentry Equipment, our success is built on a history of innovation and designs that epitomize value and efficiency. The new Hygienic Automatic Sampler is another example of our dedication to developing quality engineered products. To learn how this product can streamline the sampling process for dry, free-flowing materials, see our new video.
Read More »