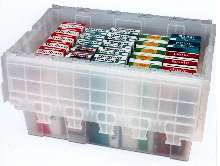 SecureTote(TM) measures 25 in. long and offers interior walls that fit Regular, Kings, 100's, and some 120's cartons for split-case or 30-carton distribution. Made of HDPE plastic, attached lid protects contents from theft, crushing, and moisture. Product stacks when full and nests when empty. Lid features recesssed interlocking finger design for secure closure. Unit is available with 4...
Read More »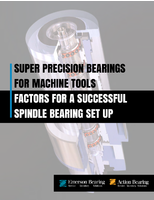 This white paper provides an in-depth overview into choosing the right bearing for machine tools.
Read More »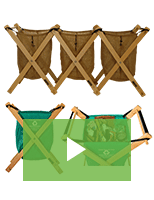 Harpro's MiddleMan™ recycling container frames and reusable bags are made from eco-friendly material, fold for easy storage, and are easy to assemble. Check out the video to learn more.
Read More »