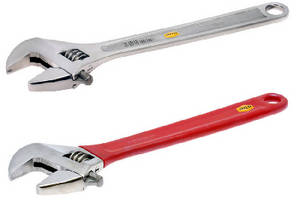 Made of 400 series stainless steel, Adjustable Wrenches come in 6, 8, 10, and 12 in. sizes, with or without PVC grips. Units lock into position when user applies pressure, assuring knurls will not loosen and jaws will not slip. Hardened steel can be autoclaved and tolerates caustic cleaning solutions. Minimizing ferrous contamination risk, tools are suitable for maintenance in health care, food...
Read More »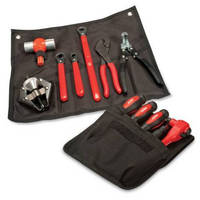 MENOMONEE FALLS, Wis. - Del City announces the addition of its Battery Maintenance Tool Kit and Hybrid Tool Kit to its battery accessories and hand tools line. We continue to expand our product offering to meet the demands of automotive service professionals. Del City's kits are conveniently packaged in a carrying pouch or case to keep tools organized. The Battery Maintenance Tool Kit is perfect...
Read More »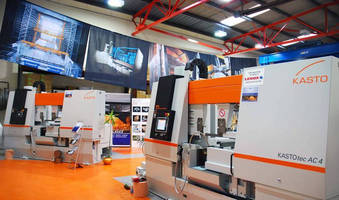 The UK subsidiary of German sawing machine manufacturer, KASTO, used its recent open house in Milton Keynes (23rd and 24th February 2012) to stress the need to buy the best blades, even if that means spending more, and to invest in top quality sawing machines to maximise productivity and competitiveness. In developing the theme, managing director Ernst Wagner used the premise that tooling costs...
Read More »
Southbridge, MA - The line of in-stock machine blades for industrial belting fabrication and rubber converting operations from Hyde Industrial Blade Solutions (IBS) has been expanded recently to ensure quick delivery to the trades. Whether one is cutting rubber, plastic or composite materials, Hyde blades make short work of automated slitting and cutting processes to increase productivity and...
Read More »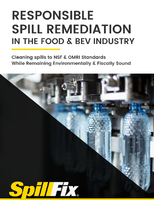 There are two major areas in which food & beverage product handling will take place: processing and distribution. As with all product handling scenarios, spills are an inevitable occurrence within both of these spaces.
Read More »
Winston-Salem, NC - With emergency response plans being a top priority for many, Kaba Access Control has incorporated multiple lockdown options in its E-Plex-® Wireless Access Control System. From the Dashboard, users can centrally manage lock commands such as remote unlock, passage, and emergency lockdown. The system's lockdown choices suit virtually any site and include global, door group, or...
Read More »
Operating at speeds up to 40,000 envelopes/hr, Model 306 Envelopener uses milling cutter with 8 cut-depth positions to remove chips as small as 0.01 in. from envelope edge. Model 306s, with sorting capabilities, enables output to 2 locations based on programmable criteria such as thickness, length, and height. Sorting options make Model 306s suited for applications that require verification of...
Read More »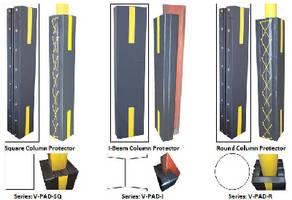 Designed using Nylon Reinforced Vinyl over foam, Structural Column Pads are available for standard square columns, I-beam columns, and round columns. Pads can also be custom designed to user's specifications. Secured to column using safety yellow nylon rope and brass grommets, protectors feature 18 x 2 in. nylon reinforced safety yellow stripes and high-density foam that offers 3 in. of...
Read More »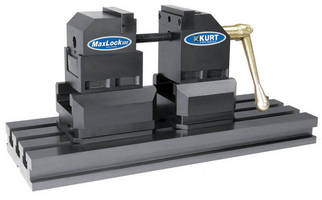 Equipped with Anglock-® feature that minimizes part lift, MaxLock(TM) 350 holds parts with up to 10,000 lb clamping force at 60 lb-ft input torque for max rigidity and close tolerance repeatability in all axes. It enables obstruction-free, high-speed machining in all 5 axes and is constructed with steel components. Featuring 0.625 in. stroke, vise is adjustable to handle any desired clamping...
Read More »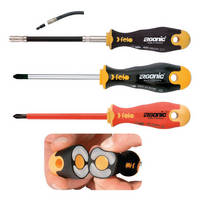 Ergonic Series screwdrivers feature handle design that conforms to tool user's hand, eliminating pressure points and making the screwdriver more comfortable to use. Less force is needed to grip the handle so more force can be directed to turning screw head. Machined screwdriver blades deliver long-life performance, and tool is available in standard, flexible shaft, and insulated versions.
Read More »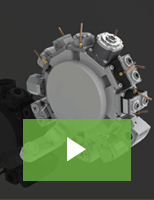 Von Ruden's driven tools are designed to each specific machine in order to maximize performance. All of our tools are performance tested and made in the USA per ISO 9001:2015 standards. Check out our video to learn more.
Read More »