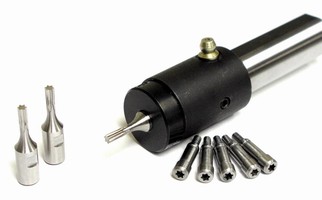 Available for all Rotary Broaching Tool Holders, hexalobular inserts can be used on lathe, horizontal or vertical mill, or screw machine to create hexagon, square, and other polygon forms in precision metal products. Available in custom lengths, including 28 mm, broaches can be produced from hardened high-speed M2 steel, PM4, or T15 cobalt. They are useful in aircraft applications and in medical...
Read More »
Food, beverage, and related handling and/or processing equipment require special materials to insure resistance to damage from cleaning/sanitization solutions, heat and pressure of cleaning, or the operating environment common to this industry. AirLoc's unique line of PRGI and PR Leveling and Vibration Isolation Jacmounts® are perfectly suited to solve these problems by providing precise...
Read More »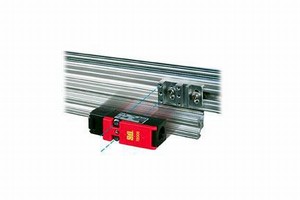 Universal Mounting Brackets enable users to mount their non-contact switches and actuators, tongue-actuated safety interlock switches, and hinge-operated safety interlock switches to any structural aluminum profile. Brackets can also be used to mount non-contact switches to ferrous metals with minimal loss of range and facilitate alignment of switch and actuator.
Read More »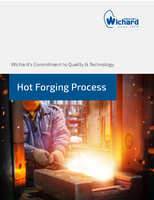 Check out this white paper to learn about the benefits of hot forging.
Read More »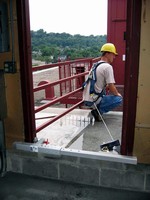 Using elements such as doors or windows, Door/Window Jamb Anchor is compressed against door or window frame jamming itself between 2 vertical sides. Weighing just over 6 kg, anchor can be moved between jobs. Combined with harness, shock absorbing lanyard, or self-retracting lifeline, it provides efficient fall protection and height safety system. Non-penetrating anchor point is suited for use...
Read More »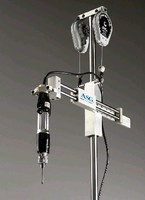 Intended for vertical screw applications, ASG Linear Torque Arm is designed to provide precise positioning of assembly tools by limiting operator control. Unit features machined stainless steel and multiple ball bearing construction with side-by-side slides that provide stability for tools up to 5 lb with up to 100 lbf-in. torque. Arm movement is up/down and 360° side-to-side unless limited...
Read More »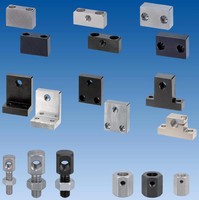 Featuring compact counterbore design for flush fitting in tight spaces, compact-style stopper blocks offer configurable heights from 3-20 mm in 1 mm increments. Products are available in 304 low-carbon steel with black oxide or electroless nickel plating as well as 304 stainless steel. Also available, compact stopper brackets come in hex or bolt styles and are are likewise offered in low-carbon...
Read More »
Suited for medical, aerospace, automotive, and industrial applications, barrel-type friction hinges are used where lid or panel needs to hold fixed position. Available as 1000 Series with 2-8 lb-in. torque, 2000 series with 8-12 lb-in. torque, and 3000 series from 12-16 lb-in. torque, each with ±10% tolerance, and with black powder coat and nickel-plated finish options. Friction hinge...
Read More »
KINSA RC 5.5 Suture Anchor encases sliding, self-locking knot that permits surgeon to perform secure repair procedure without tying knots on top of tissue. Minimally invasive solution enables low-profile torn tissue reattachment without interfering with joint motion. Suited for double-row fixation, anchor is tapped into bone surface and seated with final twist. Product measures Â-½ in. long,...
Read More »
Available in choice of male/female acetal and polypropylene with either Buna-N or EPDM O-rings, Safety Side Snap non-luer connectors are designed to fit 5/32 in. ID tubing, and do not mate to standard luers. Capable of resisting axial force, connectors permit tubing to be tugged without disconnecting. Units have 5 psi pressure rating.
Read More »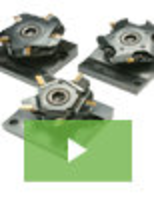 Thanks to the unique SpinSelect™ Multi-Pocket selectable quick change tool holder, it's time to rethink the range, complexity and volume of parts that your lathe can produce. Our Spin-Select™ tool was created to increase productivity and consistency by decreasing downtime associated with lathe cutting tool and insert setups or changeovers. This product is a game-changer for the industry and we're pleased to show you why.
Read More »