GARDEN GROVE, CALIFORNIA – Saint-Gobain Seals Group's Meldin® 5000 series offering has been selected for packing kit backup rings for a down hole drilling application in the oil and gas market.Â-  The Meldin® 5000 series based on polyetheretherketone (PEEK) belongs to the Meldin® HT product family, which includes other high performance, polymer-based custom thermoplastic...
Read More »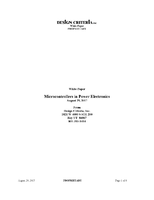 This white paper explores the power supply advantages of digital microcontrollers, as well as how digital power supplies can be used to manage entire systems.
Read More »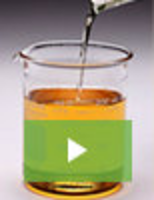 For the ultimate in heat transfer fluid performance, Paratherm offers HR Heat Transfer Fluid that is engineered specifically for closed loop liquid phase heating. When it comes to characteristics such as thermal stability and fluid degradation, Paratherm HR leads the industry in value and performance. See our video to learn how Paratherm is raising the bar for heat transfer fluids.
Read More »