GARDEN GROVE, CALIFORNIA – Saint-Gobain Seals Group's Meldin® 5000 series offering has been selected for packing kit backup rings for a down hole drilling application in the oil and gas market.Â-  The Meldin® 5000 series based on polyetheretherketone (PEEK) belongs to the Meldin® HT product family, which includes other high performance, polymer-based custom thermoplastic...
Read More »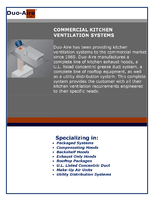 If you can't stand the heat, don't get out of the kitchen! Download this white paper and see how you can improve your commercial kitchen ventilation system.
Read More »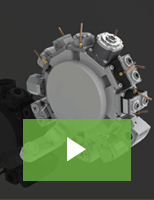 Von Ruden's driven tools are designed to each specific machine in order to maximize performance. All of our tools are performance tested and made in the USA per ISO 9001:2015 standards. Check out our video to learn more.
Read More »