GARDEN GROVE, CALIFORNIA – Saint-Gobain Seals Group's Meldin® 5000 series offering has been selected for packing kit backup rings for a down hole drilling application in the oil and gas market.Â-  The Meldin® 5000 series based on polyetheretherketone (PEEK) belongs to the Meldin® HT product family, which includes other high performance, polymer-based custom thermoplastic...
Read More »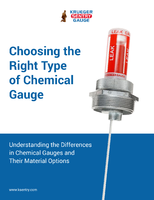 Understanding the Differences in Chemical Gauges and Their Material Options
Read More »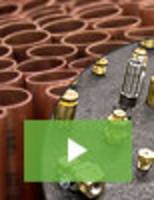 As a trusted manufacturer to customers across a broad range of industries, Key Gas Components is a premier provider of CNC machining and tube fabrication. Our entire organization is quality driven and customer-centric, with broad-based manufacturing capabilities that can accommodate the most challenging requirements. See our video to learn more.
Read More »