GARDEN GROVE, CALIFORNIA – Saint-Gobain Seals Group's Meldin® 5000 series offering has been selected for packing kit backup rings for a down hole drilling application in the oil and gas market.Â-  The Meldin® 5000 series based on polyetheretherketone (PEEK) belongs to the Meldin® HT product family, which includes other high performance, polymer-based custom thermoplastic...
Read More »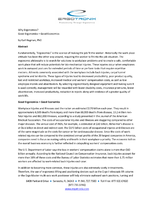 While you don't need an MD to know that ergonomic designs are good for physical health, you probably didn't realize that these designs can actually be good for your economic health too.
Read More »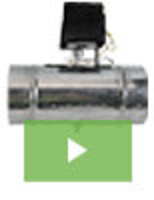 Alan Manufacturing has a long history of developing innovative solutions for HVAC applications. With over 1,000 product designs under our belt, we have gained a reputation as the go-to source for HVAC dampers, hardware, duct supports, zone control systems, and much more. Adding to this extensive list of achievements we now announce the release of our new line of Fresh Air Intake products. Designed to meet ASHRAE 62.2 standards, they are the most robust and high-performance product of their kind. See our video to learn more.
Read More »