DETROIT –Â- Applied Energy Technologies (AET), a preferred supplier of commercial and utility-scale racking systems and one of the top 10 solar racking companies in the United States, announces its exhibition at Intersolar North America July 14-16 at booth 9721. AET will have hands-on display its Rayport™-G ECO ground mount racking system and Rayport™-B ECO roof ballast system from its...
Read More »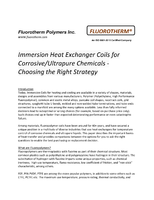 Check out this white paper to learn which heat exchanger types are the best for high temperature performance in chemically aggressive applications.
Read More »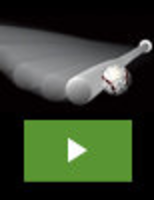 Our goal is to help every athlete derive maximum enjoyment from their sport and become a better player. We offer a line of innovative training tools that combine cutting-edge technology and out of the box thinking to deliver an unbeatable competitive advantage. The Vector® Sports Training Ball is just another example of our commitment to innovation. To learn how the Vector® is helping ballplayers everywhere, see our video.
Read More »