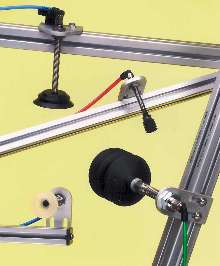 SLSA Vacuum Cup Mounting Components let system designers build and service custom EOAT (end of arm tool) assemblies using aluminum extrusions in inch or metric sizes from 25-40 mm. Adjustable suspension bracket hangers can be locked into position on top or bottom of extrusion rail. Components also include standard- and cup-level compensator mounting brackets and suspensions, adapters, fittings,...
Read More »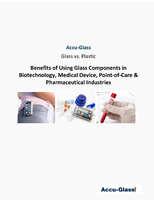 This white paper from Accu-Glass outlines the various properties that make glass such an attractive option for a diverse range of medical-related applications.
Read More »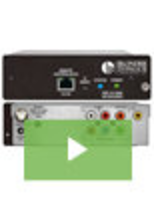 Blonder Tongue Laboratories provides ISO 9001:2015 certified electronic contract manufacturing services at our on-site lab. We specialize in video distribution, fiber optics, and communications but have a variety of services available to bring your products to market. See our video to learn more.
Read More »