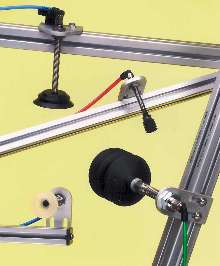 SLSA Vacuum Cup Mounting Components let system designers build and service custom EOAT (end of arm tool) assemblies using aluminum extrusions in inch or metric sizes from 25-40 mm. Adjustable suspension bracket hangers can be locked into position on top or bottom of extrusion rail. Components also include standard- and cup-level compensator mounting brackets and suspensions, adapters, fittings,...
Read More »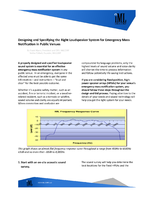 For every industry, there is nothing more crucial than having effective strategies for dealing with emergency situations. These are events you never hope for, but want the assurance of having the right solutions implemented when time is of the essence. Loudspeaker system optimization is essential when ensuring that communication is not lost when it is most needed. In this guide, you will learn about what key points to keep in mind when designing a loudspeaker system for your campus. This includes performing an on-site sound survey, selecting the right equipment for your applications, complementing your system with the right technology solutions, creating pre-assigned messages for different emergency situations, and having system accessibility no matter the circumstances. Download this guide for additional information on these public safety measures.
Read More »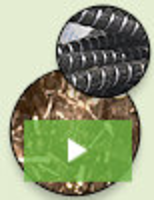 Fiber Reinforced Polymers (FRP), represents a truly groundbreaking advancement is structural reinforcement. Lightweight, strong, and green, they are changing the way the construction industry thinks about rebar. Unlike steel, FRPs don't rust and are far stronger than standard rebar. To learn why Fiber Reinforced Polymers are poised to change the way the world builds, see our video.
Read More »