Made from impact-resistant material, flame-retardant Cable Anchor(TM) secures multiple power, voice, data, and video cables to wood studs and plates using one nail. Holding fingers prevent each cable, regardless of size, from going slack during installation. Anchor positions all cables at least 1Â-¼ in. from edge of studs and plates to meet 2005 NEC 300-4(d) and Canadian Electric Code Part...
Read More »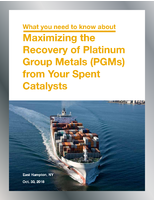 Making a decision about how to dispose of your spent precious metal catalysts? Download now to find out more about precious metal refining, the responsible and profitable solution.
Read More »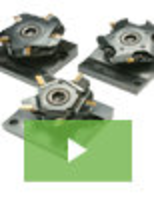 Thanks to the unique SpinSelect™ Multi-Pocket selectable quick change tool holder, it's time to rethink the range, complexity and volume of parts that your lathe can produce. Our Spin-Select™ tool was created to increase productivity and consistency by decreasing downtime associated with lathe cutting tool and insert setups or changeovers. This product is a game-changer for the industry and we're pleased to show you why.
Read More »