Made from impact-resistant material, flame-retardant Cable Anchor(TM) secures multiple power, voice, data, and video cables to wood studs and plates using one nail. Holding fingers prevent each cable, regardless of size, from going slack during installation. Anchor positions all cables at least 1Â-¼ in. from edge of studs and plates to meet 2005 NEC 300-4(d) and Canadian Electric Code Part...
Read More »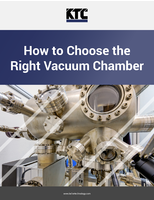 To learn more about avoiding the pitfalls in choosing a vacuum chamber manufacturer and KTC's expertise in this area, download this white paper now.
Read More »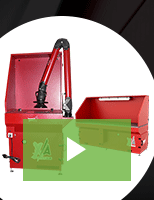 Dust, fume, and mist collectors from Micro Air promote a safer, more productive work environment. Our wide array of products are available to the industrial manufacturing sector for processes such as welding, cutting, grinding, blasting, and more. Check out our video to learn more.
Read More »