Made from impact-resistant material, flame-retardant Cable Anchor(TM) secures multiple power, voice, data, and video cables to wood studs and plates using one nail. Holding fingers prevent each cable, regardless of size, from going slack during installation. Anchor positions all cables at least 1Â-¼ in. from edge of studs and plates to meet 2005 NEC 300-4(d) and Canadian Electric Code Part...
Read More »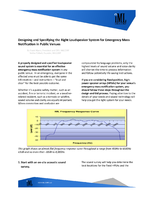 A guide for designing and implementing effective loudspeaker systems for emergency situations.
Read More »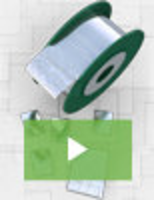 Indium Corporation has developed a new twist on traditional solder by developing a composite with a reinforced matrix internal structure. The result is a solder with increased strength and reliability. Check out this video to learn more about the mechanics behind the groundbreaking technology.
Read More »