Made from impact-resistant material, flame-retardant Cable Anchor(TM) secures multiple power, voice, data, and video cables to wood studs and plates using one nail. Holding fingers prevent each cable, regardless of size, from going slack during installation. Anchor positions all cables at least 1-¼ in. from edge of studs and plates to meet 2005 NEC 300-4(d) and Canadian Electric Code Part 1,...
Read More »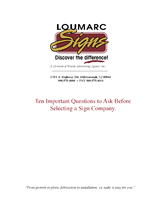 This white paper outlines 10 questions that should be asked when selecting a sign company, eliminating some of the guesswork from making the best choice for your branding and signage needs.
Read More »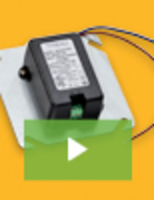 Triad Magnetics is an established leader in power supply innovation, offering product lines that span a wide range of diverse industries and applications. Adding to their long list of successful product launches, Triad announces the release of the new cutting-edge JSU Series of power supplies. To learn about all of its advantages and advanced features, see our video.
Read More »