Problem: Cement Dust and Vibration at Cement Plants Solution: Replacing the bearings with Rexnord® 6000 SHURLOK(TM) adapter mount roller solved the problems that were causing bearing failure and simplified installation as well. The fan is driven by a 150 HP motor through Gates Polychain and runs at 2000 to 2500 RPM. The pitch diameter of the fan blade is 54 , with its 2-15/16" straight...
Read More »
Order volume over EUR80 million Siemens Energy has received an order from its Indian licensee Bharat Heavy Electricals Ltd. (BHEL) for the supply of key components for a 1,600-megawatt (MW) coal-fired power plant in India. Delivery of the components is scheduled for late 2011. The order volume amounts to over EUR80 million. The Siemens scope of supply essentially comprises an SST5-6000 steam...
Read More »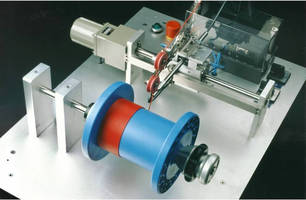 Aston, PA, June 2009 - Amacoil/Uhing traverse drive systems for spooling and winding machines now feature optional PLC-controlled sensing of spool flanges. Sensors mounted on the traverse drive unit detect the spool flange and send a signal to a pneumatic switch which actuates the reversal lever on the drive. Normally the reversal lever is mechanically turned when the traverse drive hits a...
Read More »
Erlangen, Germany, June 10, 2009 - StatoilHydro and Siemens installed the world's first large-scale floating wind turbine. The turbine is located approximately 12 km south east of Karmøy in Norway at a water depth of about 220 meters. The Hywind project was developed by StatoilHydro, and Siemens supplied the SWT-2.3 MW wind turbine with a rotor diameter of 82 meters. Over the next two years...
Read More »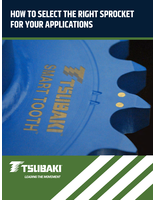 This ebook provides overview on how to select the right sprocket.
Read More »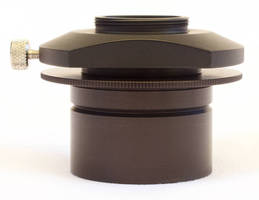 Constructed of 2 threaded parts with thread lead 1 mm and adjustment range 5 mm, Universal Direct Parfocalizing C-Mount camera adapter positions camera chip in intermediate image plane of microscope. Adjustable height allows user to parfocalize image in microscope oculars and on camera. Product causes no image degradation due to lensless design and suited for scanning applications.
Read More »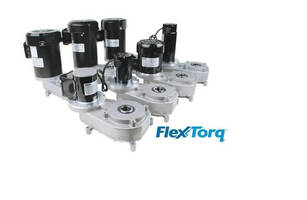 Used for surface preparation, Genesis blast wheel incorporates features designed to reduce maintenance time and improve efficiency. Front-of-housing access to runnerheads enables full assembly in less than 1 hr, and dual-tapered vanes eliminate shot locking. Along with replaceable housing liners and cast linings made with P-41 metallurgy, wheel includes safety features such as lid with pin-locked...
Read More »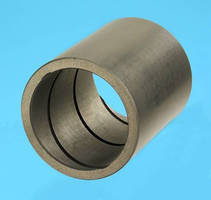 GRAPHALLOY® bushings and bearings are nongalling and are dimensionally stable even when submerged, under load, or experiencing wide temperature swings. Able to withstand temperatures from cryogenic to +1,000°F, bearings and bushings are self-lubricating, suiting them for applications where maintenance operations are infrequent or difficult. They are suitable for deep-well and water...
Read More »
Integrating programmable digital drive, servomotor, and actuator, ICR Plus Linear Rod-Style SmartActuator provides 100% duty-cycle performance in low- to medium-force applications. Servomotor offers choice of 2 screws, providing up to 80 lb of continuous force for speeds up to 23 ips, or up to 200 lb continuous force for speeds up to 9 ips. Maximum stroke length is 24 in. Operating on 24 or 48...
Read More »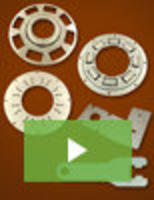 PDS is an established leader in progressive die stamping, with a reputation for providing precision and value that dates back more than half a century. Through extensive capabilities and a staff of seasoned professionals, we set the standard for quality, delivering flexible services that can meet the needs of the most challenging requirements. See our video to learn more.
Read More »