Fort Smith, AR, November 28, 2006 - Baldor Electric Company is launching a ground-breaking range of three-phase AC motor drives. In addition to introducing the flexibility of Ethernet Powerlink and TCP/IP connectivity into the high-power machine building sector, a focus on modularity, combined with novel design features, provides users with significant potential for saving costs. The new drives -...
Read More »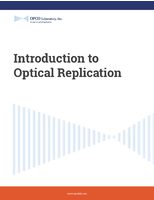 To learn more about the optical replication process, and how to avoid complications, download this white paper now.
Read More »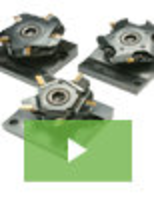 Thanks to the unique SpinSelect™ Multi-Pocket selectable quick change tool holder, it's time to rethink the range, complexity and volume of parts that your lathe can produce. Our Spin-Select™ tool was created to increase productivity and consistency by decreasing downtime associated with lathe cutting tool and insert setups or changeovers. This product is a game-changer for the industry and we're pleased to show you why.
Read More »