Fort Smith, AR, November 28, 2006 - Baldor Electric Company is launching a ground-breaking range of three-phase AC motor drives. In addition to introducing the flexibility of Ethernet Powerlink and TCP/IP connectivity into the high-power machine building sector, a focus on modularity, combined with novel design features, provides users with significant potential for saving costs. The new drives -...
Read More »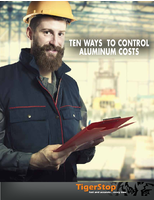 All job shops want to save money, and one of the most lucrative ways to do this is by learning how to control the costs of materials such as aluminum. An analysis of your material usage as well as how much you end up scrapping can reveal a goldmine of savings. In this white paper, you will learn ten ways in which you can capitalize on these hidden reserves. From understanding scraps in a more mathematical way to accomplishing jobs with a lean manufacturing approach, this list will provide you with the necessary tools you need to assist you in your financial analysis of your shop's material consumption. This paper also features real world case studies to illustrate how the right attitude towards material costs can affect real change in terms of money, time, and efficiency.
Read More »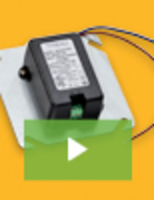 Triad Magnetics is an established leader in power supply innovation, offering product lines that span a wide range of diverse industries and applications. Adding to their long list of successful product launches, Triad announces the release of the new cutting-edge JSU Series of power supplies. To learn about all of its advantages and advanced features, see our video.
Read More »