New PanelView Terminal and Servo Motors Minimize Contamination during Production
Press Release Summary: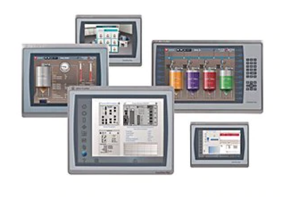 Stainless-steel PanelView Terminal protect product quality and simplifies the cleaning processes
Kinetix VPH hygienic servo motors includes high-grade stainless-steel housing and a smooth surface
Designed as per the EHEDG as well as 3-A sanitary standards and are IP69K rated
---
Original Press Release:
Rockwell Automation Helps Protect Food Safety and Pharmaceutical Quality with New Hygienic Hardware
The first NSF-certified HMI terminal and new hygienic servo motors can minimize contamination risks
Milwaukee, July 18, 2019 — Food and pharmaceutical makers can better protect the integrity of their products using new hygienic industrial control hardware from Rockwell Automation. The new Allen-Bradley Kinetix VPH hygienic servo motorsand a new stainless-steel version of the Allen-Bradley PanelView Plus 7 graphic terminal both help minimize contamination during production and ease compliance.
The stainless-steel PanelView terminal can be used on a machine in a "splash" or contaminant zone without the need to be covered or isolated. This helps protect product quality and simplifies the cleaning processes, while removing obstructions to the human machine interface (HMI), so operators can better monitor production.
"In food and beverage manufacturing, demand for more product varieties is creating a need for smaller, more flexible machines with the HMI located in close proximity to the process," said Dan Henneberry, business manager, Rockwell Automation. "The stainless-steel version of our PanelView Plus 7 terminal stands up to the rigors of contamination and cleaning to make this possible."
The product is the industry's first general-purpose HMI terminal that is certified by the National Sanitation Foundation (NSF). It has an ingress-protection rating of IP69K to support high-pressure, high-temperature chemical wash downs. It also uses a food-grade silicone gasket with a distinct blue color to help production workers notice if it's been damaged and needs to be replaced.
The new Kinetix VPH hygienic servo motors can improve machine reliability while enhancing consumer safety by meeting stringent hygienic standards. The hygienic design – including high-grade stainless-steel housing and a smooth surface – can withstand wash downs and reduce the risk of contamination.
"Some servo motors can fail just weeks after they're exposed to cleaning and sanitizing agents," said Wendy Du, product manager, Rockwell Automation. "Alternatively, motors can be covered and protected during the cleaning process; but that creates a lengthier cleaning process and can introduce contamination risks. Our new hygienic servo motors make cleaning and sanitization easier and more efficient to help reduce machine downtime and improve overall equipment effectiveness."
The servo motors are designed per the EHEDG and 3-A sanitary standards and are IP69K rated and NSF certified. They seamlessly integrate with the Allen-Bradley Kinetix 5500 and 5700 servo drive platform, using single-cable technology to help optimize a machine's speed and accuracy. And they're available in a range of sizes and options to help meet a variety of application needs in food and pharmaceutical production.
About Rockwell Automation
Rockwell Automation Inc. (NYSE: ROK), the world's largest company dedicated to industrial automation and information, makes its customers more productive and the world more sustainable. Headquartered in Milwaukee, Wis., Rockwell Automation employs approximately 23,000 people serving customers in more than 80 countries.
Media Contacts
Stephanie Winterhalter
Rockwell Automation
414.795.6506
Leanne Hanson
Padilla
612.455.1776