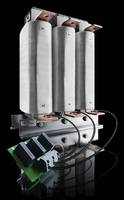 To increase service life and system reliability, FN5060 dv/dt filters protect AC motors from destructive effects of peak voltages and inrush amps.- Design does not employ- capacitors or resistors, which facilitates installation. Reducing high-output dv/dt from IGBT motor drives and eliminating over-voltages caused by line reflections on motor cables, products offer typical dv/dt reduction...
Read More »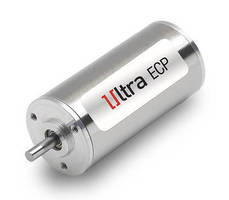 Available in 45 and 60 mm lengths with Hall sensors and 3 different coils to match speed and voltage requirements, Ultra EC™ model 22ECP utilizes Ultra coil technology for optimized torque and power density from low to high speed. This brushless slotless 2-pole mini motor, suitable for medical and industrial markets, supports customization- via gearbox, encoder, coil, and mechanical interface...
Read More »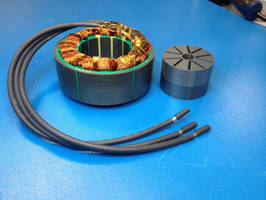 Applimotion's ULT, UTH, UTS, and UTO frameless motor kits cover a wide range of applications in direct drive motion control with their large through-hole surface permanent magnet (SPM) rotor configurations. Applimotion is now offering interior permanent magnet (IPM) versions of these motor kits extending capabilities to new applications. These IPM frameless motor kits cover sizes from 44 mm to...
Read More »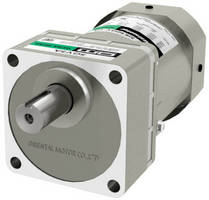 Torrance, CA — ORIENTAL MOTOR USA CORP The Performance Has Changed Oriental Motor is pleased to announce the introduction of our new global standard in geared AC motors, the KII Series. The KII Series geared AC motor offers the highest strength gears that maximize motor performance with a wide selection of output power, increased user-friendliness, wiring and mounting, all at a starting price...
Read More »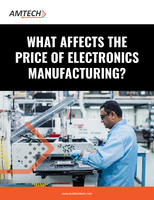 The eBook provides an overview of designing for manufacturability, exploring what it means and discussing what to do to design costs out of electronic manufacturing projects.
Read More »
Able to be used where weight, size, and noise level are critical considerations, 5.4 in. dia vacuum motor suits such applications as- commercial back pack vacuums, small central vacuum products, and other floor care appliances. Fan-diffuser system and motor lamination promotes efficiency, while- commutator design allows cooler running and reduces vibration.
Read More »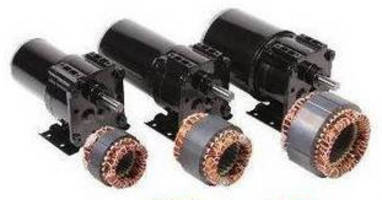 Compact parallel shaft gearmotors, with 100 mm dia, provide continuous torque in compact package with 3-wire hookup. Nine standard versions feature gear ratios from 5.0:1 to 215.6:1 and fixed output speeds from 340 to 8 rpm, respectively, and continuous output torques range from 16-350 lb-in. Providing 1/8 hp, units are powered by 115 V, 60 Hz single-phase TEFC permanent split capacitor motors.
Read More »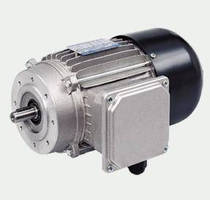 Value pricing on over 35 models of European standard AC motors from 1/8 to 1.5 hp (90 to 1,100 W) featuring UL, CUL and CE ratings. St. Charles, IL - May 8, 2009 - Bison Gear & Engineering Corp. is offering value pricing on over 35 models of AC electric motors meeting International Electrotechnical Commission standards which are widely used as replacement motors in a wide variety of globally...
Read More »

Pacesetter(TM) 230/460 Vac, 3-phase gearmotors and motors suit factories where various power supply options are present. In addition to range of torque, speed, and horsepower ratings, these CE- and RoHS-compliant products offer Quintsulation(TM) 5-stage insulation system that protects motor from potential spikes or corona damage caused by inverter. Frame motors 34R and 42R, available with...
Read More »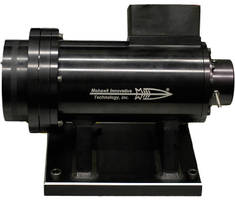 Available in 5 models with rated speeds from 60,000-120,000 rpm, Variable Speed Synchronous and Asynchronous Motors feature maintenance-free operation by using foil gas bearings and either permanent magnet or induction motor elements. Korolon(TM) lubricious and wear-resistant bearing coating maximizes life for both intermittent start/stop and continuous operation. Applications include pumps,...
Read More »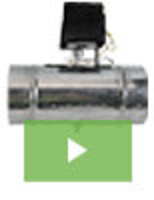 Alan Manufacturing has a long history of developing innovative solutions for HVAC applications. With over 1,000 product designs under our belt, we have gained a reputation as the go-to source for HVAC dampers, hardware, duct supports, zone control systems, and much more. Adding to this extensive list of achievements we now announce the release of our new line of Fresh Air Intake products. Designed to meet ASHRAE 62.2 standards, they are the most robust and high-performance product of their kind. See our video to learn more.
Read More »