Air Turbine Spindles(TM) has combined Tool holder and Spindle into one piece to offer a super rigid high speed spindle for Milling, Engraving, Slotting, Deburring, Routing, Boring, and Superior Finishing with 1 micron concentricity at governed 25,000 to 90,000 rpm. o Air Turbine Spindles(TM) will be demonstrating new, High Speed Spindles at IMTS-2006, Booth E-2070. Integrating the most popular...
Read More »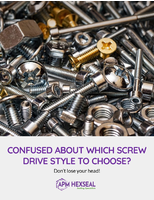 This white paper outlines the different types of screw head and drive designs.
Read More »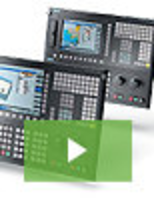 Siemens new SINUMERIK 828D ADVANCED, SINUMERIK 828D and SINUMERIK 828D BASIC sets the standard for productivity enhancements of turning and milling operations on standardized machines and simplify the automation of grinding machines. See our video to learn all about it.
Read More »