Offered in steel as standard, Simplex, Duplex, and Triplex Sprockets come in both plain and bossed versions with 8-125 teeth. Stainless steel sprockets are also available for those applications that require it and range in size from 9.53-25.4 mm. Units are bossed Simplex versions with Duplex and Triplex available on request. Available for sprockets, Simplex, Duplex, and Triplex chains can be...
Read More »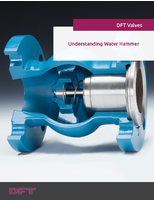 DFT Inc's engineers have been working with professionals in a range of industries for decades, helping to identify and resolve the underlying causes of water hammer. In this eBook you will learn about many of these common causes, how they impact your system and some of the basic changes you can make to eliminate them. In this eBook you will learn: What causes water hammer and why it is such a persistent problem. The role design plays in reducing the risk water hammer poses to your system. DFT's professional recommendations for coping with water hammer.
Read More »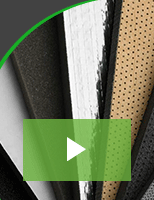 Technicon's products solve the most complex noise pollution and thermal problems and improve product marketability. Check out the video to learn more.
Read More »