FARNBOROUGH, England - FARNBOROUGH AIR SHOW -- The U. S. Army Aviation and Missile Command (AMCOM) at Redstone Arsenal, Ala., recently awarded Hamilton Sundstrand, a subsidiary of United Technologies Corp. (NYSE:UTX), a five-year Indefinite Delivery, Indefinite Quantity (IDIQ) contract for follow-on Auxiliary Power Unit (APU) production in support of the U.S. Army/Navy Black Hawk/Seahawk...
Read More »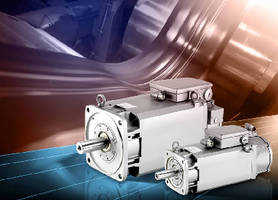 Intended for heavy-duty machine tool and motion control applications, Series 1PH8 is available in power range from 2.8-1,340 kW, with solid or hollow shaft to match mechanical interface. Assorted bearing designs enable speeds up to 20,000 rpm, while single stator and rotor design allows modular adaptation of various motor options. Available in forced-air or water-cooled models, motors feature...
Read More »
Actel device converter - DC-AX2000/RTAX2000S-01 allows users to implement commercial Axcelerator® FG896 package during prototyping, and then switch to equivalent CQ352 package for production. Soldered directly onto SMT QFP pads, product is designed to receive AX2000 Actel Axcelerator® Family FPGAs on top and converts pin mapping to RTAX2000S Actel Radiation-Tolerant FPGAs. Unit...
Read More »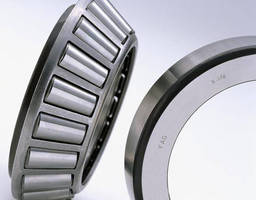 By working closely with a manufacturer of hydraulic pumps and motors, The Schaeffler Group has optimised a number of bearings used in Sauer-Danfoss' newly developed H1 series of axial piston pumps and motors. As a result of the new optimised X-life cylindrical and tapered rolling bearings, overall efficiencies of the H1 pumps and H1 motors have increased by around 2 per cent, resulting in...
Read More »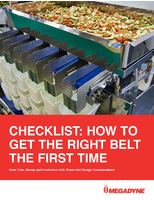 This guide is intended to help identify and address application criteria necessary to specify the right belt to deliver a highly efficient, reliable product.
Read More »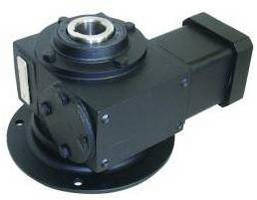 Adaptable to both Servo and NEMA frame motors, Model RG features true double enveloping worm gear technology. Unit offers output torque up to 8,540 lb-in., gear ratios from 5:1 to 60:1, and backlash from 6-32 arc-min. Available with center distances of 1.50, 2.00, 2.50, 3.00, and 3.50 in., drive provides solid, hollow, and shrink disk output options. Unit is factory filled with synthetic oil and...
Read More »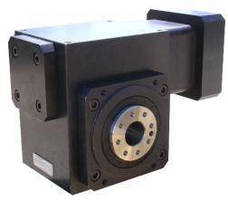 Series W offers option to direct mount to end of output shaft with qualified mounting surfaces and tapped holes. In addition to improving performance with backlash-free connections, direct mount facilitates attaching various components to reducer output. Available center distances include 38, 51, 64, 76, and 89 mm, and other features include double sealing on input and output shafts, output...
Read More »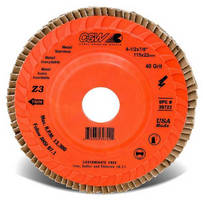 Able to accommodate aggressive applications, trimmable Z3 flap discs have disc backing designed to trim down to expose flaps. This extends working life while minimizing disc change frequency. Hybrid compact flap design compresses and compacts flaps at 4° angle for additional edge strength. Manufactured from premium zirconia alumina grain and polyester and cotton flap backing, discs are...
Read More »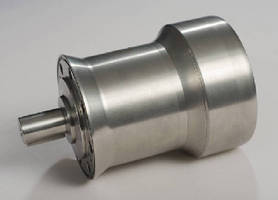 When environmental conditions demand a higher level of protection, the alpha SG stainless steel gearbox from WITTENSTEIN offers the ideal solution. Specially designed for washdown and food-grade environments, this product is the most reliable and robust stainless steel gearbox on the market. Features of the SG include: - Stainless steel housing - Stainless steel shaft - Stainless steel fasteners...
Read More »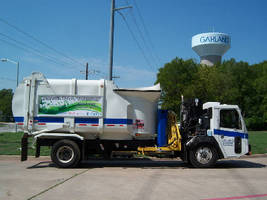 (Rochester Hills, MI - www.boschrexroth-us.com) The City of Garland, Texas, Environmental Waste Services Department, recently began a long-term field test evaluation of the Bosch Rexroth Hydrostatic Regenerative Braking (HRB) system, to assess the technical, environmental, and economic benefits of the parallel hydraulic hybrid system. Sponsored by the Houston Advanced Research Center (HARC),...
Read More »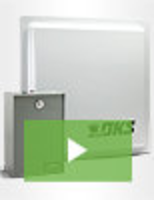 The DoorKing DKS AVI system is at the cutting edge of automotive security technology and represents a leap forward in engineering innovation. When it comes to long-range passive card readers, we lead the industry and set the standard for quality and performance. To find out why the DoorKing DKS AVI system is taking the automotive security industry by storm, see our video.
Read More »