Â-· Stalowa Wola Plant to Produce Nearly 450 Megawatts of Energy · Project Supports Poland's Drive to Diversify Its Energy Supply · Highlights Growing Role of Natural Gas as a Cleaner Energy Source · Announced During GE Celebration of 20 Years in Poland WARSAW, POLAND - GE (NYSE: GE) today announced it will supply advanced gas turbine technology for a new...
Read More »
Nexen's Harmonic Drive draws attention at IMTS Vadnais Heights, MN - Nexen Group recently launched its breakthrough Harmonic Gearhead at this year's International Manufacturing Technology Show (IMTS) in Chicago. With over 100,000 attendees present to preview the newest manufacturing technologies from nearly 2,000 exhibitors, Nexen's Harmonic Gearhead debuted to outstanding feedback. A...
Read More »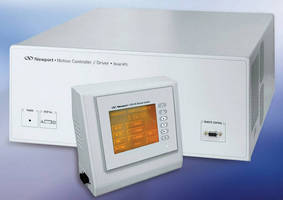 Available in 2-, 4-, 6- and 8-axis configurations, XPS-Qx series is based on QNX RTOS, offers intuitive Web interface,Â- and comes with firmware and dual-core processor. Integrated solution, providing high-speed communication via 10/100 Base-T Ethernet, accommodates applications from simple motion sequences to complex synchronization that require precision control. I/O...
Read More »
Upgrades Reduce Assembly Time By 46 Percent - Paving the Way for America's Future Space Exploration Missions PROMONTORY, Utah- ATK (NYSE: ATK) and NASA held an event to highlight progress made in manufacturing the first ground test motor and cost-saving process upgrades for manufacturing the solid rocket booster for NASA's Space Launch System (SLS). These changes have reduced assembly time by...
Read More »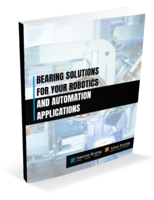 This ebook provides an in-depth overview into bearing solutions for your robotics and automation applications.
Read More »
Â-· GE Wins Contract to Supply Eight F-Class Gas Turbine-Generators · Gas Turbines Part of GE's Recently Introduced FlexEfficiency* 60 Portfolio of Products · Project Reinforces GE Commitment as Saudi's Growth Technology Partner · New Technology Promotes Operational Efficiencies in the Kingdom's Energy Sector RIYADH, SAUDI ARABIA -- Further expanding its role as a key...
Read More »
Due to increasing demand in the area of corrosion-protected torque limiting clutches for higher power ranges, mayr® power transmission have expanded the proven EAS®-HTL series by one construction size, thereby doubling the torque range of these housed clutches from 1,200 Nm to 2,400 Nm. Corrosion-protected torque limiting clutches for protection against damage caused by overload have...
Read More »
Integrated propulsion and electrical systems to maximize performance and energy efficiency of icebreaker expected to operate in 2 meters of ice at minus 35 degrees Celsius Zurich, Switzerland - ABB, the leading power and automation technology group, recently won an order worth $35 million from the Baltic Shipyard Ltd. to supply powerful propulsion and energy efficient electrical systems for a new...
Read More »
Available in 75, 95, 126, and 155 mm frame sizes and 3 lengths, SHX and SPX feature embedded digital interface scheme that eliminates need for separate encoder cable. This enables CNC machine builders to use one drive-to-motor cable for each motion axis. Respectively, SHX and SPX modelsÂ- provide continuous torque outputs from 1.2–20 Nm and 1.4–23 Nm. Both series offer choice of single-...
Read More »
Â-· New FlexEfficiency* 60 Technology to Power New Projects in the U.S., Saudi Arabia and Japan · Unprecedented Combination of Efficiency and Flexibility Will Reduce Emissions and Allow Greater Integration of Renewable Energy onto the Grid · Expanded Portfolio to Include Larger Gas Turbines · New Gas Turbines to be Built and Tested in Greenville, S.C., and Shipped...
Read More »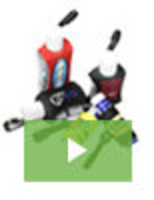 Neagle Choice has long been known as a quality source for commercial sewing, printing, die cutting, and the manufacturing of a wide range of custom products. Enhancing our service capabilities has been the key to our success, and has driven our growth into many new and exciting markets. Continuing on this trajectory, we now offer precision laser cutting and etching, adding to our long line of manufacturing services. See our video to learn all about it.
Read More »