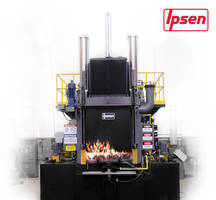 CHERRY VALLEY, IL – Ipsen recently shipped an ATLAS atmosphere furnace, two temper furnaces, a washer, a loader and a storage table to a commercial heat treater in the Midwest. This single-chain, batch atmosphere furnace will be used to process parts for the Aftermarket Automotive and Oil Gas industries. The single-chain ATLAS features a 36" x 48" x 38" (915 mm x 1,220 mm x 965 mm) load...
Read More »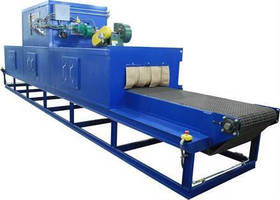 SANDUSKY, OH. — LEWCO recently delivered a fuel-fired conveyor oven to a leading spring manufacturer in the overhead door industry.Â-  The 650°F conveyor oven will be used to stress relieve torsion springs. After speaking with the customer and understanding their needs, LEWCO Application Engineers developed a solution that was capable of being fully integrated into the customer's...
Read More »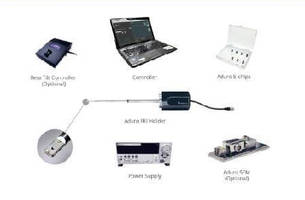 Combining Aduro semiconductor-based thermal sample supports with redesigned TEM holder, Aduro with Edge technology optimizes thermal accuracy and uniformity for in situ heating experiments while minimizing thermal drift. Edge technology maximizes performance of Transmission Electron Microscope by allowing scientists to visualize materials at nano and atomic scale while at accurate and uniform...
Read More »
Big Easy® Implant Magnetostrictive Inserts feature no-scratch tip, suitable for sensitive patients,Â- that safely and quickly cleans around implant surfaces. Permanently attached tip is made from PEEK polymer, which is autoclavable and exhibits resilience for extended performance. Design eliminates need to keep track of disposable tips and does not require special attachment tool.
Read More »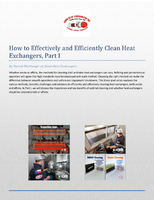 An introduction to a three part series about the importance, benefits, and methods of cleaning heat exchangers.
Read More »
Optimized for heat removing performance and efficiency, Type 202 Oil Coolers also facilitate maintenance by enabling tube bundle to be removed for servicing without breaking any pipeline connections (waterÂ- and oil). All gasketed or packed joints are visible to facilitate leak inspection, and range of body sizes and baffle arrangements accommodate diverse requirements. Offered...
Read More »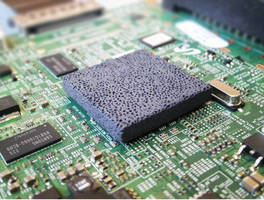 Optimized for deployment in streamlined, high-density electronic designs, LPH00xx series utilizes VersarienCu™ microporous copper technology and offers form factors that cover 10 x 10 x 2 mm through 40 x 40 x 5 mm. Microporous structure maximizes surface area and optimizes heat dissipation in space constrained designs. For applied load of 5 W,Â- thermal resistance of 40 x 40 x 5 mm...
Read More »
Dynisco, a world leader in developing innovative, high-quality solutions for plastics extrusion processing for 60 years, recommends Accurate Thermal Systems Fluidized Temperature Baths as a fast, efficient and effective way to clean extrusion and injection molding tooling. I want to extend my thanks for cleaning the (6) small dies for my lab mixing extruder at your facility. The dies with...
Read More »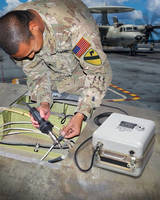 A portable battery powered heat gun that has been approved for listing in the US Navy (NAVAIR) 505 Wiring Technical Manual and eliminated using lighters and open flames is available from Malcom Technologies of Portsmouth, RI. The Malcom MCH-100-A Battery Powered Heat Gun Kit is fully portable, self contained solution for electrical wiring harness repairs in fueled aircraft on carriers and in...
Read More »
Accurate Thermal Systems based in Hainesport, NJ, develops custom Fluidized Temperature Bath systems for a Fortune 500 medical device company. Accurate Thermal Systems has recently designed, manufactured and delivered five custom Fluidized Temperature Bath systems to the customer, with a turnaround time of 3 short months. These systems were designed to fit into an advanced robotic system with the...
Read More »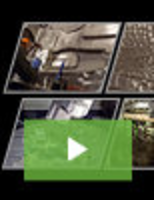 Standex Engraving Mold-Tech is the premier, global supplier for mold texturing and surface finishing. With a full range of services, Standex Engraving Mold-Tech is also the only nickel shell supplier producing in three global locations. See our video to learn more.
Read More »