HOUSTON, April 26, 2017 - Gaumer Process, a technology leader in electric process heating and fuel gas conditioning systems, today announced the launch of "Ammonia Systems" which includes Ammonia Unloading, Ammonia Storage, Ammonia Forwarding, Ammonia Flow Control and Ammonia Vaporizing Systems for air pollution control. "Gaumer's strong presence in power generation industry with expertise in...
Read More »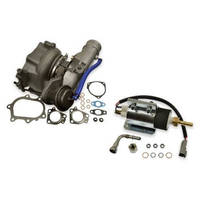 NEW YORK - Standard Motor Products, Inc. (SMP) announces the addition of 213 new part numbers to its Standard® and Intermotor® lines. The release spans 49 product categories and expands coverage through the 2016 model year with more than 100 million additional VIO. SMP continued to make expansions to its diesel program, with the introduction of a diesel fuel injection harness, diesel fuel...
Read More »
Company Anticipates Consumer Demand for Vaporizers to Continue Rapid Growth Through 2014 WEST HOLLYWOOD, Calif. -- Medbox, Inc. (OTC Markets: MDBX) (www.medboxinc.com), a leader in providing consulting services and patented systems to the medical and retail industries, announced that they are in the final stage of testing the newest product from its wholly-owned subsidiary, Vaporfection...
Read More »
Custom designed to meet any application, Caloritech(TM) Ammonia Vaporization Systems electrically heat anhydrous and aqueous ammonia used to control Nitrous Oxide (NOx) emissions in Selective Catalytic Reduction (SCR) applications. Systems are engineered to provide solution to vaporization process, minimizing downtime and maximizing utilization of equipment in installations. Custom options and...
Read More »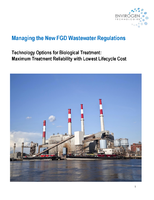 A guide for managing Flue Gas Desulfurization wastewater using leading technologies.
Read More »
Employing heated gas for liquid vaporization, DLI vaporizer delivers chemically pure vapor that is free of decomposition byproducts or liquid carry-over. Vaporizer can accept multiple liquid inlets and generate mixed vapors. Unit is available in designs to accommodate wide range of liquid properties such as low vapor pressures (sub 1 Torr), low flow rates (sub 5 g/hr), and high flow rates (more...
Read More »
CAMBRIDGE, UK. (January 22, 2009) - Thermo Fisher Scientific Inc., the world leader in serving science, today announced the publication of a new application note demonstrating the capability of the Thermo Scientific iCE 3000 Series AA spectrometers and Thermo Scientific VP100 vapor generation accessory to accurately detect trace levels of mercury in fish. Mercury is a significant environmental...
Read More »
Pittsburgh, PA- [December 20, 2008] - Chromalox, a leading manufacturer of electric heat and control products, announced that it has improved the heating capability and corrosion resistance of its horizontal electric vaporizers to create "superheater" technology to support production of materials for altenative energy systems. The enhancements allow the production process to vaporize materials...
Read More »
Designed to generate high-purity vapor from liquid precursors required for thin film deposition, Turbo-Vaporizer(TM) Model 2820 features precision liquid and gas mass flow control and low temperature vaporization. Multi-stage turbo-vaporizer with integral hot gas filtration generates vapor for delivery to process while maintaining integrity of liquid molecule. Applications include semiconductor...
Read More »
Designed for fine droplet, direct liquid injection vaporization, Brooks® Model 2820 Turbo-Vaporizer(TM) System generates high-purity vapor from liquid precursors required for thin film deposition. Multi-stage machine, with integral hot gas filtration, generates vapor for delivery to process while maintaining integrity of liquid molecule. Other capabilities include fine droplet atomization,...
Read More »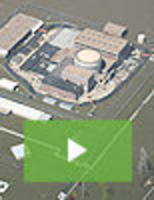 Aqua Dam is the ultimate solution for large-scale water control projects. It combines lightweight, large size, and portability all in one innovative product. To learn more about the uses, and applications of Aqua Dam, or to see it in action, check out our new video to get all the details.
Read More »