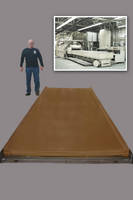 Short run forming of complex sheet metal shapes using rubber dies and pads is quick and highly effective.-  This technique was first accomplished using the Guerin process.  After the Second World War, the Wheelon process was developed as an improvement over the Guerin Process.  A Wheelon press is capable of manufacturing large, complex, short run parts with economic tooling.  This type...
Read More »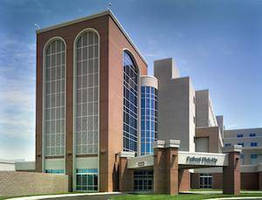 As fluoropolymer finish containing minimum of 70% PVDF resin, three-coat system meets requirements of AAMA 2605. Product inhibits growth of stain and odor causing bacteria on high-touch, architectural metal products' exterior and interior surfaces, such as doors, windows, curtainwall, entrances, panels, and column covers. When moisture is present, silver ion exchange mechanism infused into finish...
Read More »
Clinical studies on point-of-care wrist imaging planned at UCLA Using this novel compact MRI platform SALT LAKE CITY, UT- – Aspect Imaging, the world  leading developer of compact high-performance magnets, today announced that the U.S. Food and Drug Administration (FDA) has cleared the Company's M2™ compact MRI system for diagnostic imaging of the wrist. The system is a novel compact,...
Read More »
FIBERLOCK Head gasket & block repair has high success rate with do-it-yourselfers Warminster, PA – CRC Industries, Inc., a chemical specialties manufacturer for maintenance and repair professionals and do-it-yourselfers, has saved thousands of dollars for owners of vehicles with leaking head gaskets with its revolutionary cooling system additive, K&W FIBERLOCK. FIBERLOCK Head Gasket & Block...
Read More »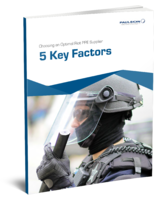 This ebook provides 5 key factors to choosing an optimal riot PPE supplier.
Read More »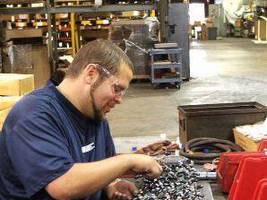 Connect to Almost Any Temperature Sensor Using a High Analog Input Count CHESTERLAND OH – Test walls form a convenient way to perform product verification for testing appliances from ovens to dishwashers to stoves. A common example of these product verification setups involves measuring exactly where each appliance's heat output is coming from. Some facilities use specialized test walls of...
Read More »
A small, rectangular plastic container for paint stands out – that's why the handy SuperCube packaging solution from RPC Superfos is a perfect match for a new type of special paint launched by one of France's biggest producers. Three types of groundbreaking paint from the family company V33, featuring a special technology called naturLAB-® and sold exclusively in DIY stores Leroy Merlin, are...
Read More »
Multiple pre-clinical and industrial applications for this novel compact- MRI platform SALT LAKE CITY, UT – Aspect Imaging, the world leading developer of compact high-performance magnets, today unveiled a complete line of compact MRI systems for pre-clinical and industrial applications. The four M"-series compact MRI systems include new models for pre-clinical imaging of...
Read More »
Designed to meet complex biotechnology drug requirements, BD UltraSafe PLUS™ offers needlestick safety in one-handed device that integrates ergonomic features which foster comfort and support for healthcare providers and patients. Plunger rod helps support injection of viscous drugs, while size of drug inspection window promotes drug visibility. This anti-needlestick safety device also- has...
Read More »
Düsseldorf/São Paulo - Gerresheimer will be presenting plastic products and systems for the pharmaceutical industry at FCE Pharma – the 18th International Exhibition of Technology for the Pharmaceutical Industry – which takes place at the Transamerica Expo Center, São Paulo/ Brazil from May 14-16, 2013 at stand no. is C25. The very dynamic Latin American pharma market is one of the...
Read More »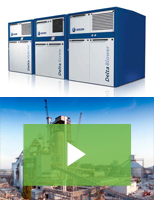 Aerzen offers blowers and compressors for challenging cement applications such as pneumatic conveying from raw mill to raw meal silos, combustion air, cement silos fluidization, and more. At Aerzen, safety is our top priority. Check out our video to learn more.
Read More »