Validated for low-temperature sterilization processes and systems, including V-PRO® and STERRAD®, Genesis™ Low Temperature Rigid Sterilization Containers help protect and organize heat- and moisture-sensitive surgical instrumentation during low-temperature hydrogen-peroxide sterilization. Products, identifiableÂ- by their orange gaskets, handles, and ID tags, are also...
Read More »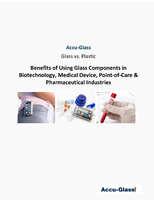 This white paper from Accu-Glass outlines the various properties that make glass such an attractive option for a diverse range of medical-related applications.
Read More »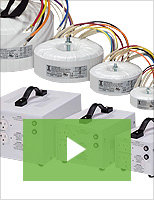 Triad Magnetics' custom components for medical devices are designed and manufactured with the strictest regulatory standards in mind. Our capabilities include rapid design, prototyping, and testing of inductors, transformers, and power supplies for medical equipment. Check out our video to learn more.
Read More »