Validated for low-temperature sterilization processes and systems, including V-PRO® and STERRAD®, Genesis™ Low Temperature Rigid Sterilization Containers help protect and organize heat- and moisture-sensitive surgical instrumentation during low-temperature hydrogen-peroxide sterilization. Products, identifiableÂ- by their orange gaskets, handles, and ID tags, are also...
Read More »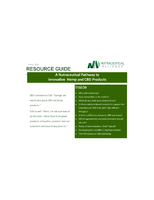 We released this white paper to help CEOs and CSOs understand the key elements of nutraceutical development, going from Concept to Consumer. In our experience at least some of the steps in the process are not well understood, resulting in important scientific and regulatory gaps in the Concept to Consumer process.
Read More »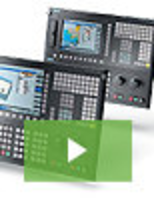 Siemens new SINUMERIK 828D ADVANCED, SINUMERIK 828D and SINUMERIK 828D BASIC sets the standard for productivity enhancements of turning and milling operations on standardized machines and simplify the automation of grinding machines. See our video to learn all about it.
Read More »