Validated for low-temperature sterilization processes and systems, including V-PRO® and STERRAD®, Genesis™ Low Temperature Rigid Sterilization Containers help protect and organize heat- and moisture-sensitive surgical instrumentation during low-temperature hydrogen-peroxide sterilization. Products, identifiableÂ- by their orange gaskets, handles, and ID tags, are also...
Read More »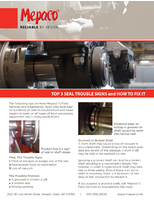 If ignored, broken seals can lead to a loss in production and equipment shut down. For more information on seals and seal repairs, download now.
Read More »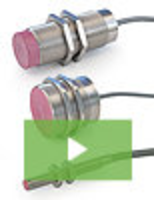 Locon Sensor Systems offer robust sensor solutions for even the most severe environmental conditions. Their line of high-temp inductive sensors and their cylindrical photoelectric series can operate in temperatures up to 250 degrees Celsius. See our video to learn more.
Read More »