Featuring disposable design, Single-Use Tracheal Tube Introducer helps minimize risk of cross contamination. It includes graduated markings that help identify landmarks, and is manufactured in Portex-® Ivory color to distinguish it from re-usable bougie. To help healthcare professionals optimize patient outcomes, unit also has atraumatic coude tip that assists in identifying tracheal rings while...
Read More »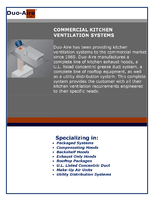 If you can't stand the heat, don't get out of the kitchen! Download this white paper and see how you can improve your commercial kitchen ventilation system.
Read More »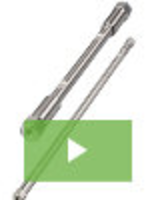 Jordi Labs provides materials solutions that set the standard for innovation and quality. Our line of GPC and GFC columns are on the cutting edge of precision manufacturing and a result of our uncompromising commitment to quality and customer service. See our video to learn more.
Read More »