Featuring disposable design, Single-Use Tracheal Tube Introducer helps minimize risk of cross contamination. It includes graduated markings that help identify landmarks, and is manufactured in Portex® Ivory color to distinguish it from re-usable bougie. To help healthcare professionals optimize patient outcomes, unit also has atraumatic coude tip that assists in identifying tracheal rings...
Read More »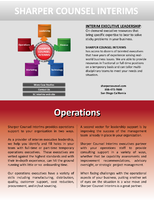 This paper from Sharper Counsel Interims explores the ways in which strong operational leadership can provide support to companies in order to guide them through tough and complicated problems.
Read More »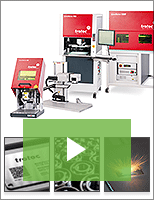 Trotec's laser marking solutions provide your company with configurable workstations and intuitive, customizable software. Check out our video to learn more.
Read More »