Featuring disposable design, Single-Use Tracheal Tube Introducer helps minimize risk of cross contamination. It includes graduated markings that help identify landmarks, and is manufactured in Portex® Ivory color to distinguish it from re-usable bougie. To help healthcare professionals optimize patient outcomes, unit also has atraumatic coude tip that assists in identifying tracheal rings...
Read More »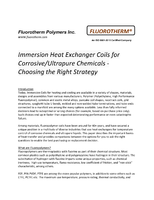 Check out this white paper to learn which heat exchanger types are the best for high temperature performance in chemically aggressive applications.
Read More »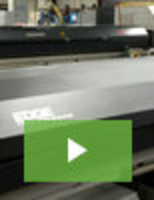 For precision and value that sets the standard for quality and craftsmanship, EGS Production Machining is the source for precision and value. Our extensive capabilities and dedication to customer service allow us to deliver the optimal manufacturing solution. See our video to learn more.
Read More »