Installed in mattresses, Heat Vent Sleep System uses active heating and passive ventilation cooling to create micro-climate for each side of bed via individual remotes. This saves energy by conditioning bed rather than entire room. For home furniture, Climate Control System allows for 3 levels of active heating and active cooling via wired remote and is available for single or dual surfaces.
Read More »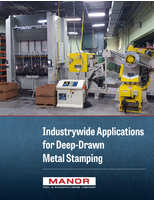 Deep-drawn metal stamping applies a significant punching force to radically draw metal sheets into a die cavity. Finished components produced by this process tend to have a depth that exceeds their diameter, which is why manufacturers refer to it as "deep-drawn" metal stamping.
Read More »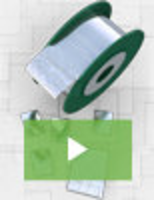 Indium Corporation has developed a new twist on traditional solder by developing a composite with a reinforced matrix internal structure. The result is a solder with increased strength and reliability. Check out this video to learn more about the mechanics behind the groundbreaking technology.
Read More »