Installed in mattresses, Heat Vent Sleep System uses active heating and passive ventilation cooling to create micro-climate for each side of bed via individual remotes. This saves energy by conditioning bed rather than entire room. For home furniture, Climate Control System allows for 3 levels of active heating and active cooling via wired remote and is available for single or dual surfaces.
Read More »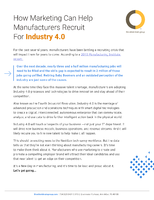 Manufacturers have been fighting a recruiting crisis for the past several years. This white paper offers tips for attracting new, young employees to your manufacturing company.
Read More »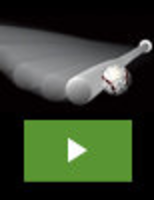 Our goal is to help every athlete derive maximum enjoyment from their sport and become a better player. We offer a line of innovative training tools that combine cutting-edge technology and out of the box thinking to deliver an unbeatable competitive advantage. The Vector® Sports Training Ball is just another example of our commitment to innovation. To learn how the Vector® is helping ballplayers everywhere, see our video.
Read More »