Murray Hill New Providence, New Jersey, U.S. – Linde North America Inc., will supply helium for the 20th consecutive year to fill the world-renowned balloons for the Macy's Thanksgiving Day Parade-®. This year marks the 88th annual Macy's Parade, with 16 giant character balloons, 33 novelty/ornament balloons, 27 floats, 12 bands and more than 8,000 participants making the more than two-mile...
Read More »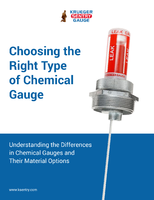 Understanding the Differences in Chemical Gauges and Their Material Options
Read More »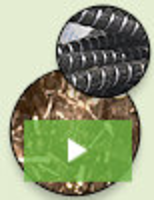 Fiber Reinforced Polymers (FRP), represents a truly groundbreaking advancement in structural reinforcement. Lightweight, strong, and green, they are changing the way the construction industry thinks about rebar. Unlike steel, FRPs don't rust and are far stronger than standard rebar. To learn why Fiber Reinforced Polymers are poised to change the way the world builds, see our video.
Read More »