Murray Hill New Providence, New Jersey, U.S. – Linde North America Inc., will supply helium for the 20th consecutive year to fill the world-renowned balloons for the Macy's Thanksgiving Day Parade®. This year marks the 88th annual Macy's Parade, with 16 giant character balloons, 33 novelty/ornament balloons, 27 floats, 12 bands and more than 8,000 participants making the more than...
Read More »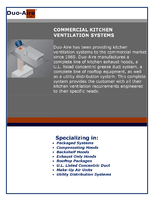 If you can't stand the heat, don't get out of the kitchen! Download this white paper and see how you can improve your commercial kitchen ventilation system.
Read More »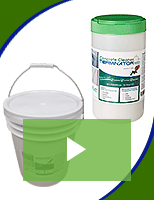 To enhance its appearance by removing oil stains, Terminator-HSD uses micro bacteria to remove the stain without harsh chemicals, acids, or detergents. Check out the video to learn more.
Read More »