Murray Hill New Providence, New Jersey, U.S. – Linde North America Inc., will supply helium for the 20th consecutive year to fill the world-renowned balloons for the Macy's Thanksgiving Day Parade®. This year marks the 88th annual Macy's Parade, with 16 giant character balloons, 33 novelty/ornament balloons, 27 floats, 12 bands and more than 8,000 participants making the more than...
Read More »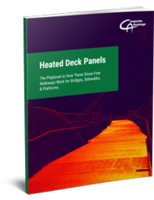 Heated Deck Panels: The playbook to how these snow-free walkways work for bridges, sidewalks, and platforms
Read More »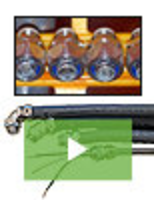 Anamet Electrical's 316 Stainless steel SEALTITE® fittings and UL-listed cord grips protect sensitive wiring components from fluids, corrosive contaminations, bumps, and abrasions with a steel core and liquid tight conduit jacket. Check out this video to learn more.
Read More »