Kaolite 2000-LI can be gunned or pumped into place for high temperature industrial processes. With its low iron oxide content, product can be used in carburizing furnaces or where high concentrations of CO gas are present. Strength-to-density ratio ranges from 11 to 12 psi/pcf. Low k values along with high cold crushing strengths of 450 psi at densities of 38-41 pcf provides insulation and...
Read More »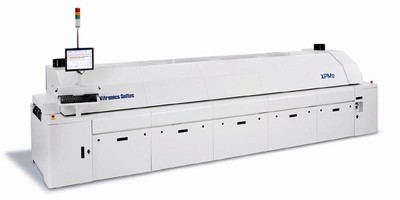 Stratham, New Hampshire, USA - Customers of Vitronics Soltec's successful XPM2 Reflow System can now get all of the performance and reliability that the system is known for, plus some enhanced features, in the XPM2+. There's a lot that's new, while the exterior of the XPM2+ boasts a better, leaner look, the main enhancements are to its conveyor system; cooling system; electrical control system;...
Read More »
DETROIT, Jan. 13 -- The Schaeffler Group, a leading manufacturer of rolling bearings, engine and transmissions systems for the automotive industry, has gone on the innovation offensive in order to support sustainable development with more than 20 innovations for the drive train. As a system and engineering partner to the automotive industry, we are in a position to offer a wide range of product...
Read More »
Metso Minerals will supply coke calcining equipment to Seadrift Coke L.P. for upgrading its coke plant in Port Lavaca, Texas. The delivery will be completed during the second quarter of 2009. The value of the order is approximately EUR 8 million and it was included in Metso's fourth quarter order backlog of 2007. The order comprises a rotary kiln, rotary cooler as well as auxiliary equipment. The...
Read More »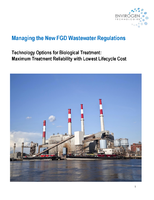 A guide for managing Flue Gas Desulfurization wastewater using leading technologies.
Read More »
Offered as component for medical devices, ULTRAMIC® 600 ceramic heater can operate up to 600°C with ramp rate of up to 150°C/sec, depending on application, heater design, and process parameters. Unit allows medical devices to pass 500 A, IEC 60601, total system requirement. Available in either rectangle or ring forms, it can be machined to meet specific design requirements...
Read More »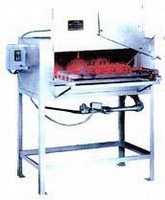 Available in 4 standard sizes, Buzzer 450 to 1,350°F oven type furnace is designed for automotive engine rebuilding and specifically suited for cast iron/aluminum engine head repair. Insulating firebrick provides abrasion resistance and retains available heat to ensure optimal slow cooling, while fabricated stainless steel roll-out tray facilitates and accelerates casting repair. Safety...
Read More »
NORWOOD, Mass. - Nov. 27, 2007 - ADMET Inc., a provider of integrated materials testing systems, supplies a full range of Universal Testing Machines (UTMs) and accessories, including specialty extensometers and environmental chambers for testing specimens under controlled conditions. The company today announced new additions to its extensive accessories catalog. Among the new accessories, ADMET...
Read More »
Supplied in Pb-free, 12-pin TSOPJW packages, AAT4674 and AAT4674-1 are dual-input, single-output power supply selector switches with low dropout capability. They operate from batteries or any power source from 2.5-6 V and integrate reverse blocking diode, current sensing, programmable current limit, and single control pin switching functions. Both devices connect supply voltage on IN1 and IN2 to...
Read More »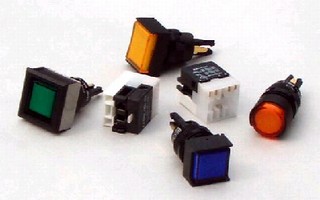 Rated at 5 A, 250 Vac and 8 A, 125 Vac, Series MDP-16 is available with various actuator styles including low or high bezel, and flush mount or full guard option. Units feature 100 mW contact resistance, 50 MW insulation resistance, and 2,000 Vdc dielectric strength. Operating from -25 to +55°C, switches are suited for industrial control, instrumentation, transportation equipment, and...
Read More »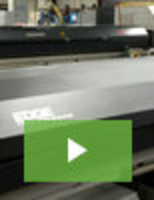 For precision and value that sets the standard for quality and craftsmanship, EGS Production Machining is the source for precision and value. Our extensive capabilities and dedication to customer service allow us to deliver the optimal manufacturing solution. See our video to learn more.
Read More »