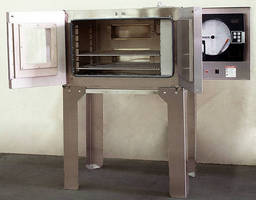 No. 983 is an electrically-heated 550°F(~287.78°C) bench oven from Grieve, currently used for curing medical instruments. 3KW are installed in Incoloy sheathed tubular heating elements. Workspace dimensions are 26" wide x 22" deep x 16" high. The oven has 3" insulated walls, a Type 304, 2B finish stainless steel interior and a #4 brushed finish stainless steel exterior. Two 13" x 4" access...
Read More »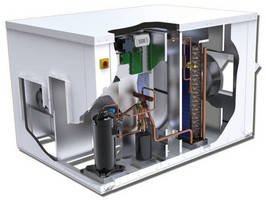 Designed to help meet standards of acceptable levels of indoor air quality (IAQ), Z Series integrates energy recovery wheel into dedicated heat pump system for ventilation and temperature control. Unit can recover more than 80% of exhaust air energy year-round, and energy efficiency ratio (EER) is greater than 17 in cooling mode. In heating mode, coefficient of performance is greater than 10.
Read More »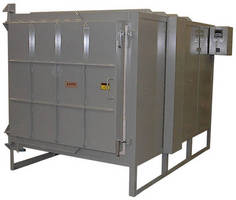 A large recirculating oven built by Lucifer Furnaces, Inc. in Warrington, Pennsylvania, has been shipped to a West Coast manufacturer who will be using the unit for annealing and stress relieving. The 36 high x 36" wide x 48" deep work chamber is heated electrically with the work area baffled from the heating elements by a stainless steel liner. 50 KW are delivered through 10 gauge...
Read More »
Suitable for producing 250 mm diameter x 400 mm long crystals, 90 kg K1 Kyropoulos Crystal Grower is designed with multiple, independently controlled heating elements, weight sensors to determine crystal's growth rate, computerized control, and data logging functions. System grows sapphire crystals, which are mostly used in substrate wafers for high brightness blue and white LEDs found in traffic...
Read More »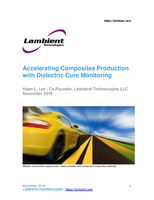 This white paper provides an in-depth explanation of how dielectric monitoring works, and why it's the best choice for any company working with advanced composite materials.
Read More »
Maxon's XPO(TM) Ultra-Low NOx burner answers two critical needs - optimal fuel usage and ultra-low emissions - for a variety of process heating applications. XPO(TM) produces single-digit NOx with minimal excess air without the complexities of flue gas recirculation, exotic materials, or restrictive metal fiber, while providing a 4:1 turndown ratio. XPO(TM) is designed for simple installation and...
Read More »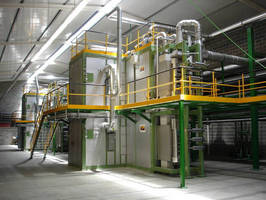 Buffalo, NY - Harper International, leader in the design of thermal processing solutions for advanced materials, has installed a full pilot scale carbon fiber (CF) process line for FISIPE, S.A., an international leader in specialty acrylic fibers for technical applications. Additionally, Harper and FISIPE, S.A. have developed a collaborative agreement in which the pilot process line in Lavradio,...
Read More »
Buffalo, NY - Harper International, leader in the design of complete thermal processing solutions for advanced materials, has been awarded a project by Georgia Institute of Technology for the production of an innovative university scale carbon fiber (CF) thermal processing system. Georgia Tech, one of the nation's top research institutions, has been provided DARPA funding in the area of carbon...
Read More »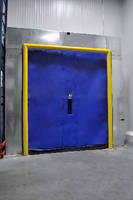 Made of industrial fabric that surrounds multiple layers of recyclable, anti-microbial polyester batting, Zoneworks® Insulated DOOR BLANKET protects temperature-controlled items from threat of spoilage or irreparable damage that occurs when powered doors on coolers or freezers shut down. Product is custom-designed to fit each individual door opening, and eliminates exchange of air when door...
Read More »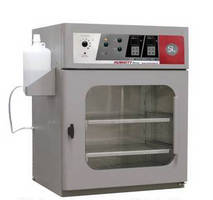 Featuring wide temperature and humidity range, HC6 Environmental Humidity Chamber incorporates air-jacket design that evenly disperses air within walls to maintain uniformity and ensure proper insulation. Product includes microprocessor based PID controllers, stainless steel chamber, and steam generator. Integrated dual display of temperature and humidity allows instant access to set point and...
Read More »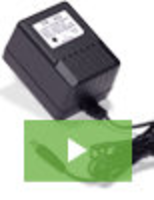 Triad Magnetics, an industry leader and one of the most trusted names in transformer design and manufacturing, is proud to announce the release of the Triad WAU Wall Plug-In AC Power Supply. Engineered to provide robust performance and high reliability, it is setting the standard for 120V/60Hz power supplies. See our video to learn all about it.
Read More »