New Products Offer Another Solution to Meeting Data Center Customer Needs SYRACUSE, N.Y., Oct. 3 / - CXtec® now offers CABLExpress® branded fiber enclosures and modules and branded MTP fiber trunks, connectors, and harnesses designed to provide high-density connections in the smallest space possible and save data center users time and money. These new CABLExpress products are part of...
Read More »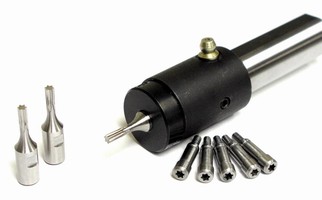 Available for all Rotary Broaching Tool Holders, hexalobular inserts can be used on lathe, horizontal or vertical mill, or screw machine to create hexagon, square, and other polygon forms in precision metal products. Available in custom lengths, including 28 mm, broaches can be produced from hardened high-speed M2 steel, PM4, or T15 cobalt. They are useful in aircraft applications and in medical...
Read More »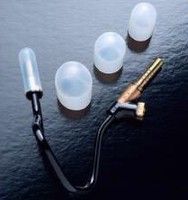 Dip molded plastic caps, grips and plugs are used in diverse industrial applications-including the toy, automotive, tools, and outdoor equipment industries. Rochester, MI - November 1, 2007 - Harman Corporation's dip molded plastic caps, grips and plugs are used as industrial aids", typically to protect other components during the process of manufacturing, welding, painting or shipping and...
Read More »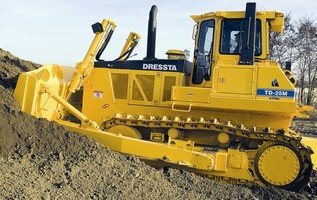 Meeting emission requirements, TD-25M EXTRA and TD-25M LA (Landfill Application) EXTRA employ 330 hp Tier 3 Cummins engine that offers 1,346 lb-ft max torque and attains max power at 1,800 rpm. Features include gear range preselection system; automatic downshift function; and continuously variable speed, hydraulically driven fan. Respectively, TD-25M EXTRA and TD-25M LA EXTRA weigh 79,873 and...
Read More »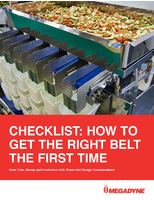 This guide is intended to help identify and address application criteria necessary to specify the right belt to deliver a highly efficient, reliable product.
Read More »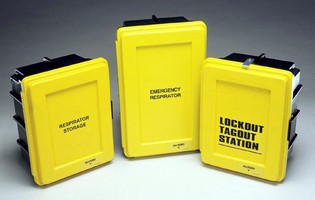 GARDEN GROVE, CA - Allegro Industries manufactures a comprehensive line of storage units, including storage cabinets and wall cabinets. The Dual SCBA Wall Case is designed to meet the storage demand for two SCBAs or one SCBA and one cylinder with additional masks. The unit is made of corrosion-resistant ABS and has low-profile, easy access doors. The four windows allow visibility to SCBA gauges....
Read More »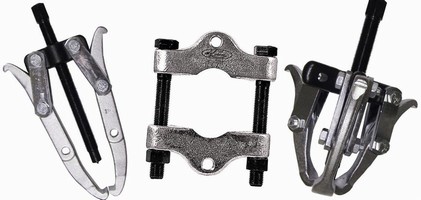 Reversible jaw pullers provide optimal pressure, tightening around part to facilitate removal. Manufactured from alloy, heat-treated steel, products range in size from 3-6 in. and offer 2- to 5-ton capacities. Bearing separators have max spread of 4Â-¼ in. and feature flush knife-edge blades that get behind work where other tools cannot fit or grip. They are made from heat-treated steel and...
Read More »
Bravura Architecture, located in Louisville, Kentucky, wanted a design for the lobby of the refurbished Mercantile Lofts condominium complex in Louisville that reflected the open concept of the overall project. They saw Speed-Rail® as the ideal framing system for the mailbox center and other sections of the entrance lobby. While these sections of the lobby used Speed-Rail with wood infill...
Read More »
Sonoco introduces its most durable, water-resistant form at World of Concrete LAS VEGAS - Sonoco (NYSE: SON), the market and technology leader in the design and manufacture of concrete column forms, today announced the North American launch of Sonotube® Commercial, the Company's most durable, water-resistant concrete form. Sonoco's new Sonotube Commercial brand form offers exceptional tear...
Read More »
With a Terex® Demag AC 700 and a Terex® Demag AC 650, the crane and logistics service provider CKV-Heavy Lifting & Assembly Ltd. is supporting one of the most elaborate tunnel projects in the world. At the Bosporus in Istanbul, Turkey, the Asian and European continents are being connected by means of a gigantic construction project. The project consists of a double-tube train tunnel...
Read More »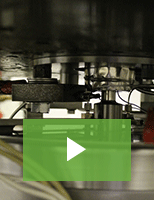 Test Devices helps you ensure the safety and efficiency of your high performance machines with cutting edge spin testing, rotor engineering, and precision balancing capabilities. Check out the video to learn more.
Read More »