Trimble DPS900 Drilling and Piling System Enables Increased Quality and Productivity While Helping Promote Safer Operations SUNNYVALE, Calif. - Trimble (NASDAQ:TRMB) today introduced the Trimble® DPS900 Drilling and Piling System, a new machine control solution for drilling and piling contractors. Part of the Trimble Connected Site® portfolio, the new DPS900 system can enable...
Read More »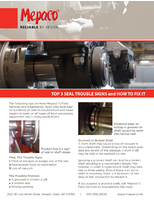 If ignored, broken seals can lead to a loss in production and equipment shut down. For more information on seals and seal repairs, download now.
Read More »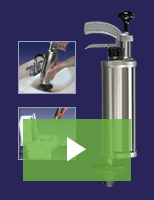 The Kinetic Water Ram by General Pipe Cleaners clears out clogged pipes quickly using kinetic energy. The Ram is so simple to operate, anyone can use it. Check out the video to learn more.
Read More »