Trimble DPS900 Drilling and Piling System Enables Increased Quality and Productivity While Helping Promote Safer Operations SUNNYVALE, Calif. - Trimble (NASDAQ:TRMB) today introduced the Trimble® DPS900 Drilling and Piling System, a new machine control solution for drilling and piling contractors. Part of the Trimble Connected Site® portfolio, the new DPS900 system can enable...
Read More »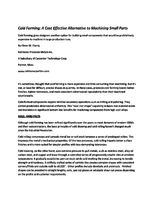 Cold forming offers tight tolerances, dimensional stability, and advanced surface finishes, while also saving you in raw material wastes costs.
Read More »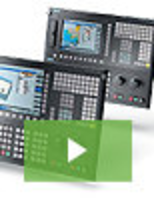 Siemens new SINUMERIK 828D ADVANCED, SINUMERIK 828D and SINUMERIK 828D BASIC sets the standard for productivity enhancements of turning and milling operations on standardized machines and simplify the automation of grinding machines. See our video to learn all about it.
Read More »