With the weather being pleasant in the Greater New York-New Jersey area this summer, PIRTEK Newark and PIRTEK South Brunswick have been busy providing critical support for hose and hydraulic component repair for various construction projects. With the New Jersey Turnpike and the Brooklyn Belt Parkway widening projects, our technicians have been saving valuable time and money for numerous...
Read More »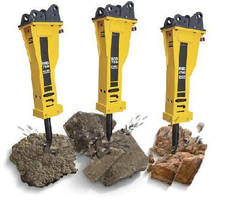 Designed with noise and vibration damping, Model MB 750 guarantees sound power level of 118 dB(A). Extra long retainer bars provide maximum contact surface to tool and lower hammer, and can be used on both sides for extended service life. Breaker is optionally available with DustProtector(TM) II 2-stage wiper system, which minimizes penetration of abrasive dust into breaker.
Read More »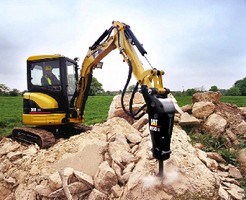 Sized for use with all Cat® skid steer and multi-terrain loaders as well as 302.5, 303.5, and 303 CR mini hydraulic excavators, Model H55Ds features recommended carrier weight of 5,500-9,900 lb. It can be equipped with chisel, moil, spade, or compacting plate. One-piece body eliminates tie rods and nuts. Enclosed housing protects power cell, while recoil isolation protects carrier from...
Read More »